Doctor Star and the Kingdom of Lost Tomorrows #2 Review: What We Leave Behind
[rwp-review-recap id="0"]
Doctor Star visits his ailing son, Charlie. Charlie is sick with cancer, and his prospects look bleak. Star reflects on the decisions he made in years past which led to the rift between he and his family, and they all started when he left Earth to meet an alien race which contacted him.
In the present, Charlie's wife runs Doctor Star out of the hospital, and he goes to a bar frequented by superheroes.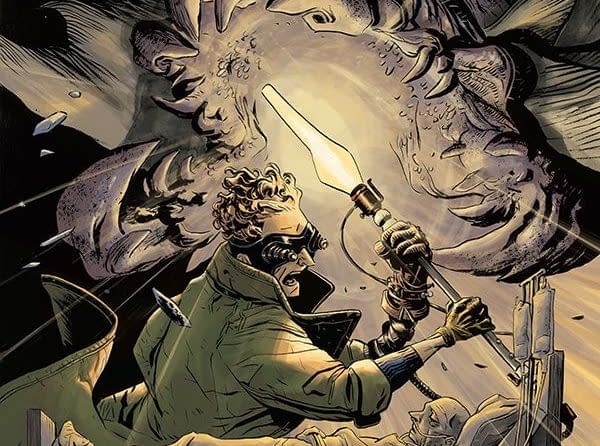 Doctor Star and the Kingdom of Lost Tomorrows #2 forces a hero to confront the family he left behind in his adventures, and it bears the tragedy of this scenario well. There's a solemn sorrow to the way it carries itself; there's no wailing and gnashing of teeth. There is only silent anguish.
It plays with the physics of space travel, gravity, and the sort for its narrative. Also, there are some Watchmen-esque qualities to its deconstruction. They become most apparent when Charlie's wife accuses Doctor Star of giving his wife and son cancer. The comic's brilliance comes from its ability to pick apart the childish escapism and avoidance of responsibility inherent in dreams of superheroing and flying off in a mask and cape, so some comparisons to Watchmen are inevitable.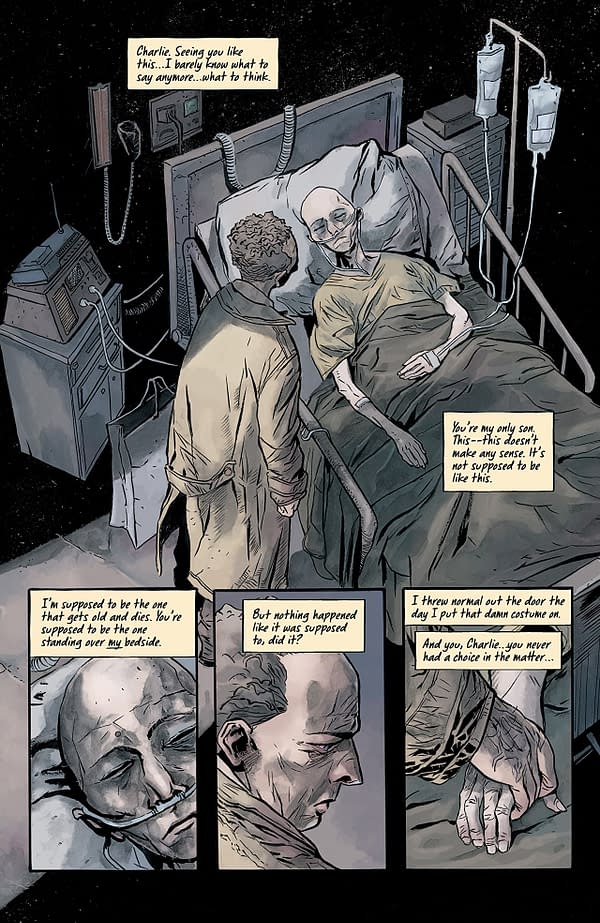 Max Fiamura's artwork looks good, and it has an aged quality to it that works very well in this story of a superhero looking back at what he left behind. There is a sadness in this world, and Fiamura's artwork can bring it out. Dave Stewart's washed-out and often sepia colors match Fiamura's line work beat for beat, and the resulting comic is as tragic to look at as it is to read.
Doctor Star and the Kingdom of Lost Tomorrows #2 is a solemn and heartbreaking tale of a father who left his son to be a superhero, and Jeff Lemire's writing nails the right beats and emotional notes to make it all work like a charm. Fiamura and Stewart bring visual heft to the artistic side of things to boot. This one comes highly recommended. Check it out.
[rwp-review-ratings id="0"]
[rwp-review-form id="0"]