Doctor Who: The Road to the 13th Doctor- The 10th Doctor Review – The Worst Qualities of the 10th Doctor
[rwp-review-recap id="0"]
The Doctor and his companions, Gabby Gonzales and Cindy Wu, arrive on a ship just in time to see a man vaporized by ghostly humanoid figures. Naturally, this gets the Doctor's attention, and he and his allies find the captain of the ship. The ship was exploring a nebula when these creatures began manifesting, and it's up to the Tenth Doctor to save the day.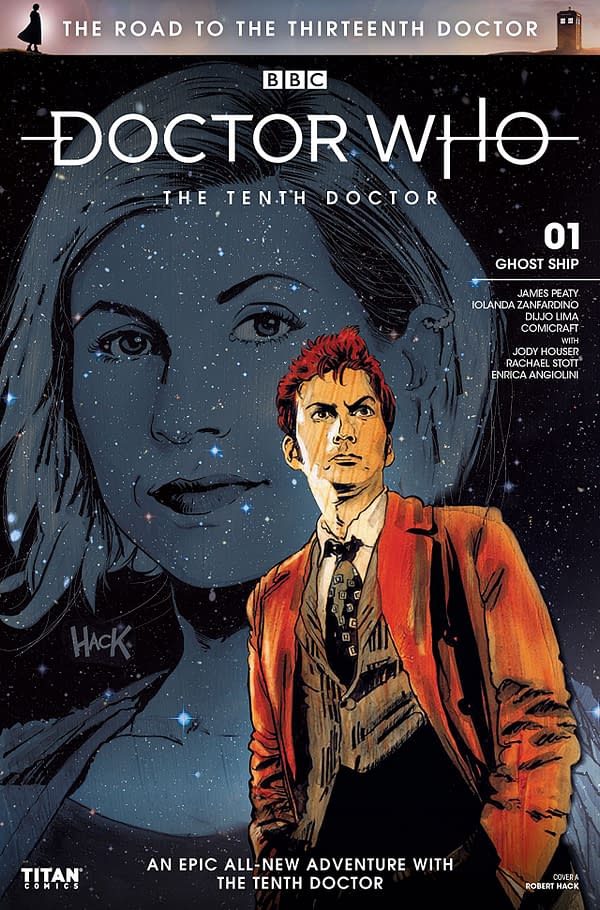 In a backup story, the Doctor attempts to open a portal with the help of his horse friend, and what he hears on the other side shocks him.
People have a perception of what David Tennant's tenure on Doctor Who was, and, to a degree, it's an honest perception. It relied on random humor and saying things in a funny voice more than it probably should have, and he was fed less than optimal dialogue fairly often. I loved his time as the Doctor, but I'll admit it was far from perfect.
That brings us to this comic, which personified a lot of those criticisms and wasn't an overall enjoyable reading experience.
A lot of the Doctor's charm is lost, and what is left is condensed down to saying words in a funny manner, dressing oddly, and just spouting random words.
The depth is completely lost, and he comes off a little bro-y, especially when he first arrives to the ship with Gabby and Cindy hanging off each shoulder.
The story does little to help, going at a breakneck pace to arrive at a weak gesture towards more progressive ideas. Characters make decisions that don't make a lick of sense, with the villain outing themselves at the slightest whiff of suspicion.
The back-up story doesn't go for very long, but it is more enjoyable in that short time than the headliner's entire run.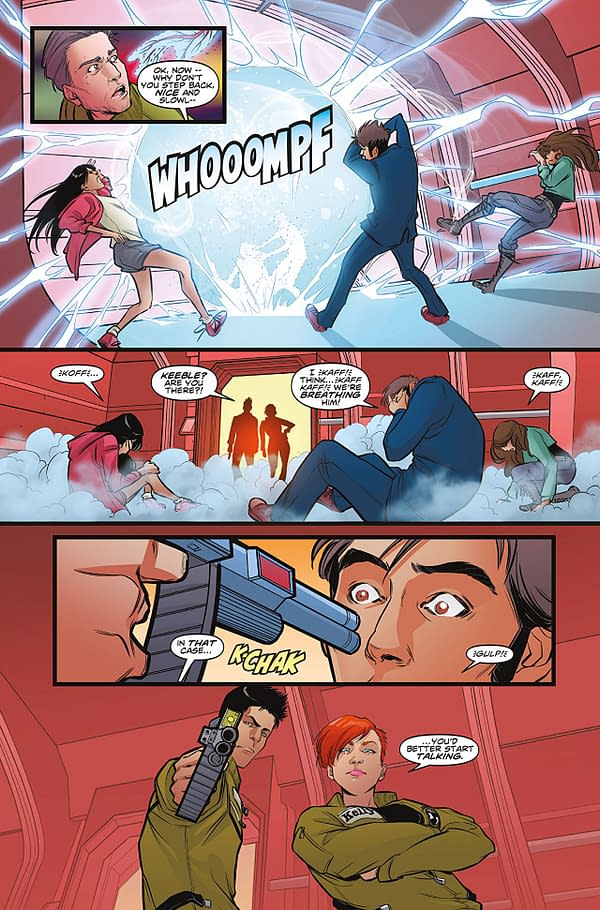 Iolanda Zandardino does some decent work on the art of the main story. The inking is a little too light, leaving figures to almost look like human-shaped blobs at times. That said, the comic gets the look and mannerisms of the Tenth Doctor down, and I enjoyed that. Dijjo Lima's color work is a tad oversaturated through a lot of the book, but there are some well-balanced pages in here. Rachael Stott and Enrica Angiolini make the back-up story look incredible though; I quite enjoyed the visuals of that portion.
Doctor Who: Road to the Thirteenth Doctor: The Tenth Doctor #1 is underwhelming and reduces Tennant's turn as the Time-Lord to some bad clichés and questionable lines of dialogue. The backup story is short but does better. The art is okay through the main story but also peaks in the backup line. That said, I can't quite recommend this one.
[rwp-review-ratings id="0"]
[rwp-review-form id="0"]