Does God Exist? Reed Richards Reveals All in Daredevil #9
If you want to know the answer to one of life's greatest mystery, what better way than to ask one of the smartest people on the planet? In this preview of Daredevil #9, Matt Murdock takes a break from creepily sniffing bookstore clerks to play a game of chess with Reed Richards, and it's there that he asks the question: does God exist?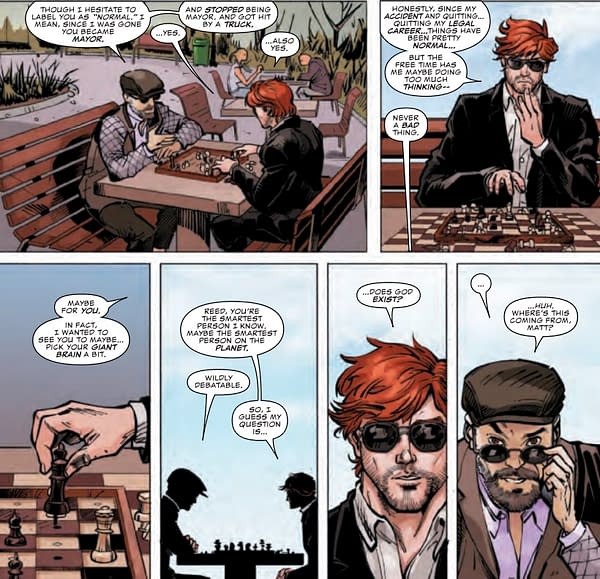 It's a question Reed is more than happy to answer… in the typically long-winded approach of an intellectual.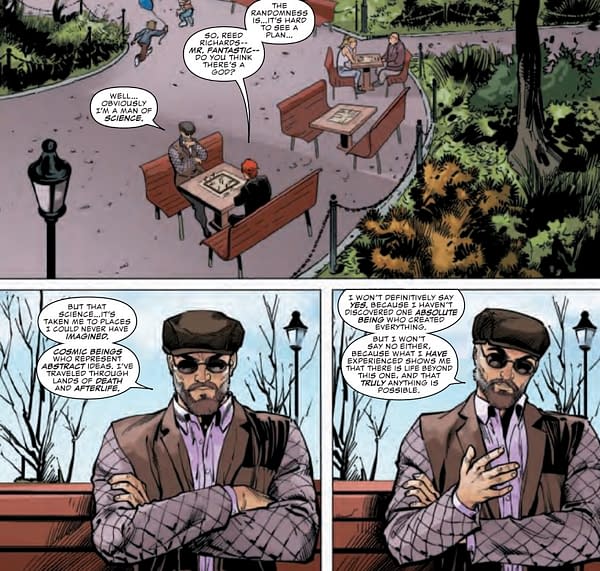 Murdock tries to pin Richards down on his beliefs…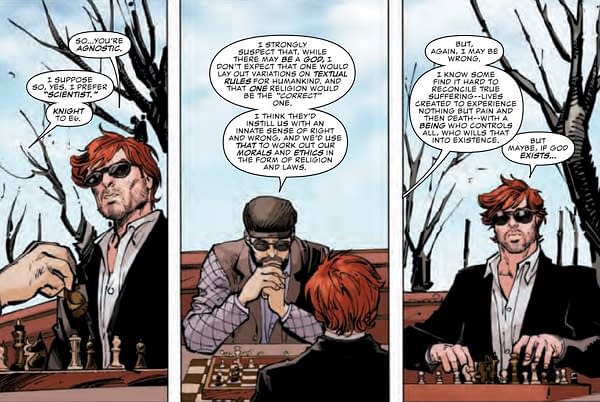 But as it turns out, Reed may simply have been using all of this as a distraction…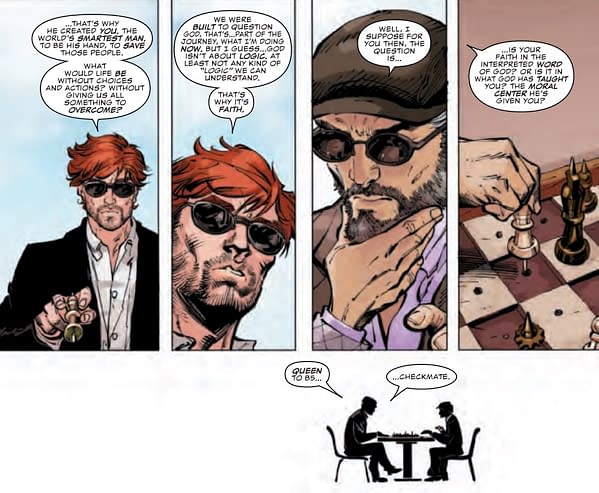 Damn, Richards! Using a man's questioning of his own faith to distract him so you can win at chess? That's cold, even for you! Maybe Doom was right all along!
Daredevil #9 hits stores on Wednesday.
DAREDEVIL #9
JUN190973
(W) Chip Zdarsky (A) Lalit Kumar Sharma (CA) Julian Totino Tedesco
• There's a new DAREDEVIL in town, and Matt Murdock has no idea who it is!
• Neither does Cole North, the tough-as-nails detective who's been hot on the Guardian Devil's trail for weeks.
• Can Matt Murdock truly live a life without Daredevil? Can Cole?
Rated T+
In Shops: Aug 07, 2019
SRP: $3.99