Posted in: Comics | Tagged: amazon, attacks, Best Selling, book, Comics, Congressman, dc, donald trump, entertainment, graphic novel, john lewis, march, marvel, president, twitter, update
---
After Donald Trump Attacks Congressman John Lewis, His Graphic Novel "March" Becomes The Best Selling Book On Amazon (UPDATE)
Earlier this week, civil rights activist Congressman John Lewis told NBC's Meet The Press "I don't see this president-elect as a legitimate president" and well as observing "I think the Russians participated in helping this man get elected, and they helped destroy the candidacy of Hillary Clinton."
President-Elect Donald Trump was watching. And Donald Trump was tweeting.
Given his life history, "all talk and no action" is possibly the last thing Congressman John Lewis could be accused of.
And it seemed that quite a few people were moved to discover that life history.
Which is how March, the three-volume graphic novel that he wrote about the US civil rights movement and his role in it, with collaborators Andrew Aydin and Nate Powell suddenly became the best-selling book on Amazon.com, and sold out of the internet seller's entire back stock, though they have been getting more copies in.
Top Shelf Comix are already preparing to meet the demand with this the sudden surge for the series, already extremely popular, with the third and final volume topping many Best Of 2016 lists. But for those unable to find print copies, it is available digitally on ComiXology as well.
This is not the last time Lewis has spoken critically about Trump. I doubt it will be the last.
UPDATE: Especially since he has Tweeted once more time!
I don't think anyone will disagree with his last sentence! ---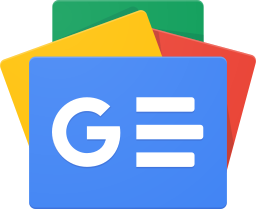 Stay up-to-date and support the site by following Bleeding Cool on Google News today!