Elite Retailer Cabal ComicsPRO Targets Portland For February Meeting, Plans Fall Expansion
The secretive cabal of comic book retailers known as ComicsPRO has announced plans to hold its annual ritualistic gathering in Portland, Oregon in both 2018 and 2020. The shadowy organization, which counts amongst its membership some of the most powerful men and women in comics retail, invites all comic book retailers with storefront locations to meet once a year to discuss important industry issues and upcoming ComicsPRO projects. The ComicsPRO Annual Membership Meeting is cited by ComicsPRO as being "often cited as the most important business-focused event of the year."
The 2018 and 2020 events will take place at the luxurious Hilton Portland Downtown on February 22 – 24, 2018 and February 20 – 22, 2020. No location has been announced for 2019, but we hear the Bohemian Grove isn't booked for those dates yet. "We're very happy to be returning to the Pacific Northwest in 2018 and 2020. Since the last time we visited, Portland has become an even bigger Comic Hub than it was before. Image, the Comic Book Legal Defense Fund, and a satellite office of IDW have now joined Dark Horse and Oni in calling Portland their home," said Peter Dolan, President of the Board of ComicsPRO, who also noted that retailers could also appreciate the thriving local wildlife species. "Portland is also the home to a lot of amazing comic book creators. Our attendees will love interacting with them."
In addition, ComicsPRO has announced that they will be adding a one-day conference to take place in the fall, which they say will allow ComicsPRO, according to executive director Marco Davanzo, to "visit places that we haven't been able to before because of weather concerns including New England, Canada, Midwest." We're not saying that Dolan, Davanzo and other top ComicsPRO brass are secretly members of an ancient race of subterranean lizard-people, but we'll just point out that New England, Canada, and the Midwest in the spring have climates famously unsuitable for subterranean lizard-people. Draw your own conclusions.
Every attending retailer will be presented with a gift bag including graphic novels, toys, promotional items and comics, as well as EXCLUSIVE comics created by publishers for ComicsPRO with low print runs. Registration starts November 1st, 2017.
---
---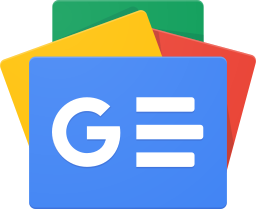 Stay up-to-date and support the site by following Bleeding Cool on Google News today!