Calling all Empire fans! The out-of-print Empire storyline will be released in a new trade paperback edition this coming April from IDW Publishing. Created by Mark Waid and Barry Kitson, the story focuses on Golgoth, a villain whose plans for world domination were a success, and now he must deal with being the target of every inhabitant on Earth. The new trade paperback edition will include never-before-seen material from Barry Kitson. But that's not all…the tale continues in the first issue of its monthly sequel, Empire: Uprising which is being released in weekly digital installments on Thrillbent's website. The plot picks up a year after the events that took place in the original Empire storyline.
IDW's Chief Creative Officer/Editor-in-Chief Chris Ryall spoke about the book:
Empire exploded out of the gates years ago as a breath of fresh air with its exploration of what happens when the villain actually wins.
Unfortunately, I've never had the pleasure of reading this series. However, I will definitely be picking up this trade paperback! Who doesn't love a good "The villain gets what he wants" twist? Having the refreshing perspective of the one you're not supposed to be rooting for is always fun as a reader. It's also nice to know that a comic that has done well in the past is getting a sequel. Hopefully Empire: Uprising will exceed people's expectations.
This is the first time IDW and Thrillbent will be teaming up on a project, but it won't be the last. There team-up will continue in May with the release Insufferable by Mark Waid and Peter Krause.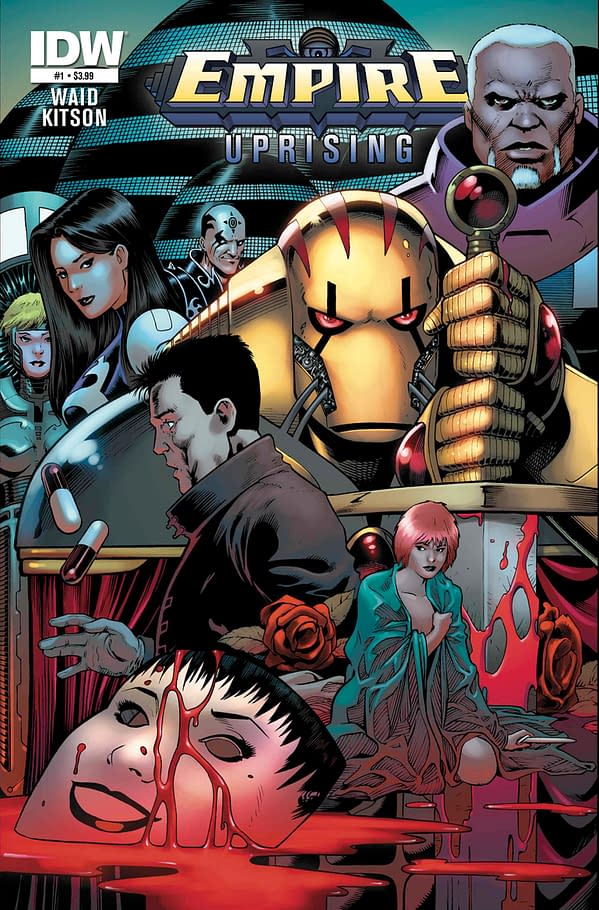 Christine Marie is a Staff Writer at Bleeding Cool, and bibliomaniac with a love for all things creative. She hopes to one day be a Superhero/Disney Princess/Novelist. You can find her on Twitter and Instagram @AWritersWay or on her blog writerchristinemarie.wordpress.com.
Enjoyed this article? Share it!