Exclusive First Look At Dynamite's Crime Titles For October 2016
Here are a few more exclusive first looks at Dynamite Entertainment's titles shipping in October 2016. Here we have the guys and gals with the guns with James Bond, Control and Red Team: Double Tap, Center Mass… plus you have Warren Ellis, Garth Ennis, Andy Diggle and Angela Cruickshank on scripts.
JAMES BOND #11
Cover: Dom Reardon
Writer: Warren Ellis
Art: Jason Masters
EIDOLON, CHAPTER 5: Eidolon have M and Moneypenny, in a remote safehouse, with no hope of backup, no aid on the way, and no sign of James Bond. Fear and paranoia and the collapse of governmental structure are in sight. Britain is going back to the Dark Ages and SPECTRE, finally, have won.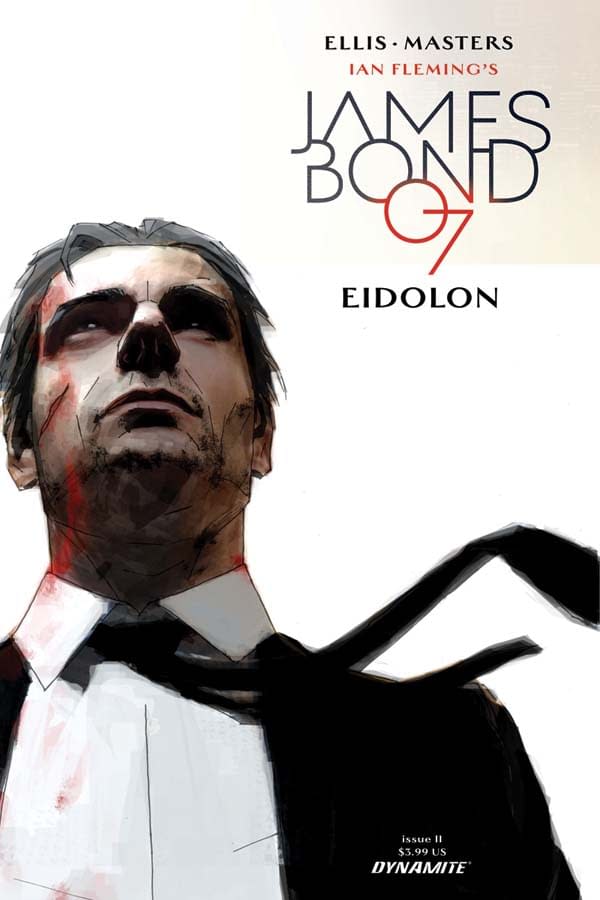 CONTROL #5 (OF 6)
Cover: Ben Oliver
Writer: Andy Diggle, Angela Cruickshank
Art: Andrea Mutti
It was never just a routine homicide case. Detective-Sergeant Kate Burnham tried to be professional about it. That didn't work out. And now, as a well-laid trap is sprung and the bodies pile up in her wake, it's about to get just a little too personal… GARTH ENNIS' RED TEAM: DOUBLE TAP, CENTER MASS #4 (OF 9)
Cover: Dan Panosian
Writer: Garth Ennis
Art: Craig Cermak
A trip down memory lane takes us back to the beginnings of Red Team, as Duke and George eye up some fresh new NYPD talent. Meanwhile, the search of Little Boi Days' home yields some surprising results — and brings Eddie and Trudy to the brink of disaster.