Exclusive First Look At The Women Of Dynamite Titles Shipping December 2017
Here we have another round of exclusive first looks at Dynamite's solicitations and covers for their Women of Dynamite books shipping this December 2017. These titles include Bettie Page, Hack/Slash, Vampirella, Red Sonja, Sheena and the final issue of Skin & Earth by pop singer Lights.
BETTIE PAGE #6
Cover A: Joseph Michael Linsner Cover B: Scott Chantler Cover C: Photo Cover Writer: David Avallone Art: Esau Figueroa
Bettie goes to the Cannes Film Festival! Invasion of the Space Commies isn't up for the Grand Prix, but that won't keep our plucky heroine from chasing spies on the French Riviera! David Avallone and Esau Figueroa take you back to 1952, in the next installment of the Secret Diary of Bettie Page.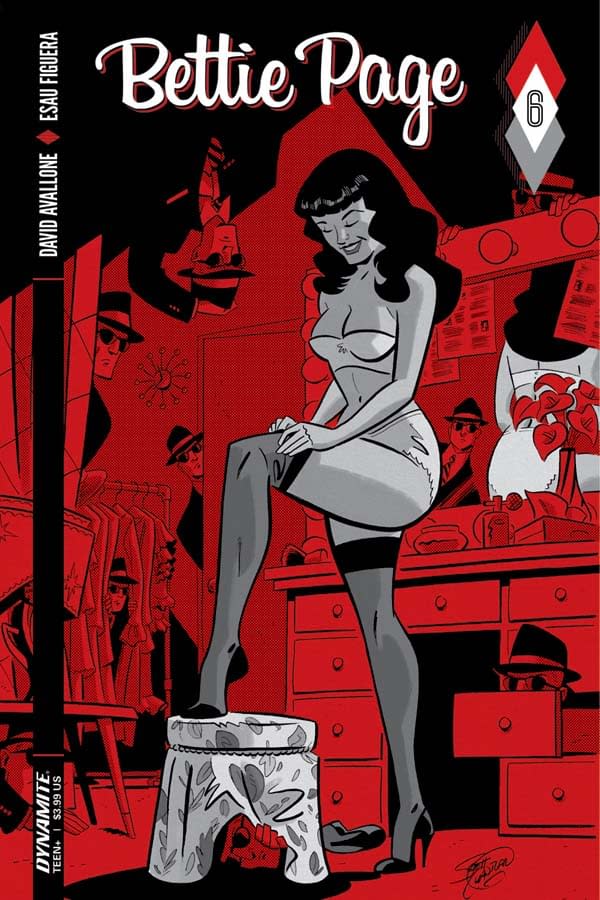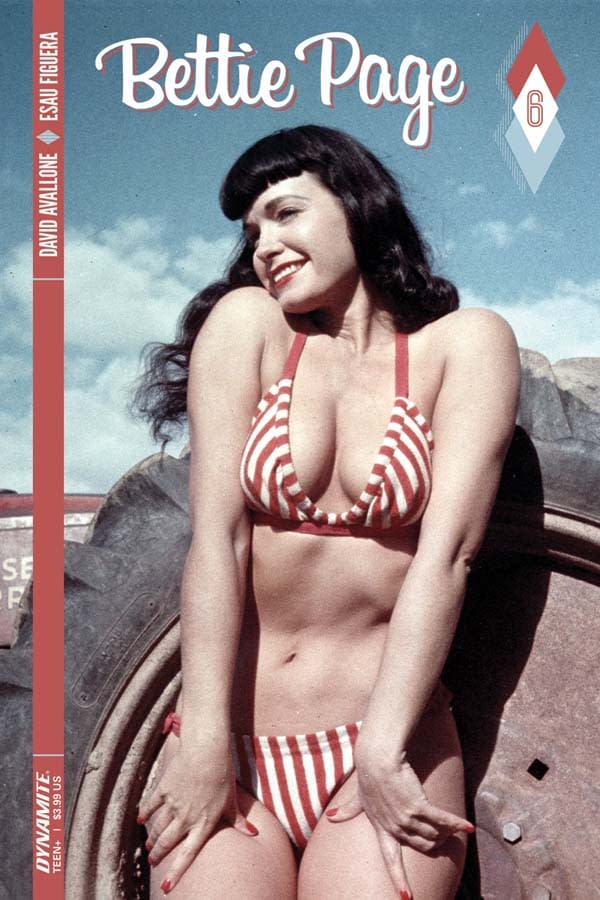 HACK/SLASH VS. VAMPIRELLA #3 (of 5)
Cover A: Jen Vaughn Cover B: Goran Sudžuka Writer: Shawn Aldridge Art: Rapha Lobosco
When the Queen of Hearts starts possessing bodies, Cassie and Vampi's alliance hits a bit of a rough patch and things turn into a battle you can really sink your teeth into. Because…vampires!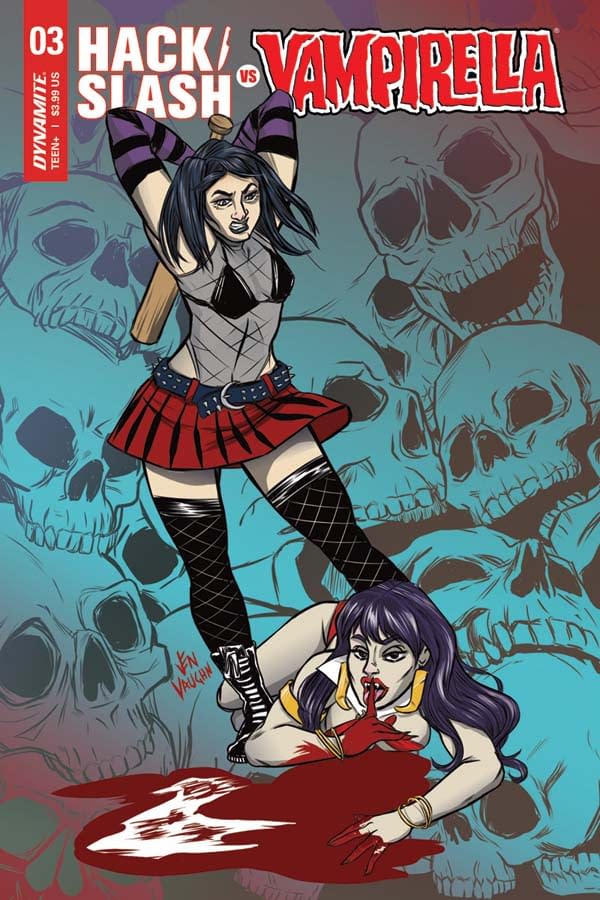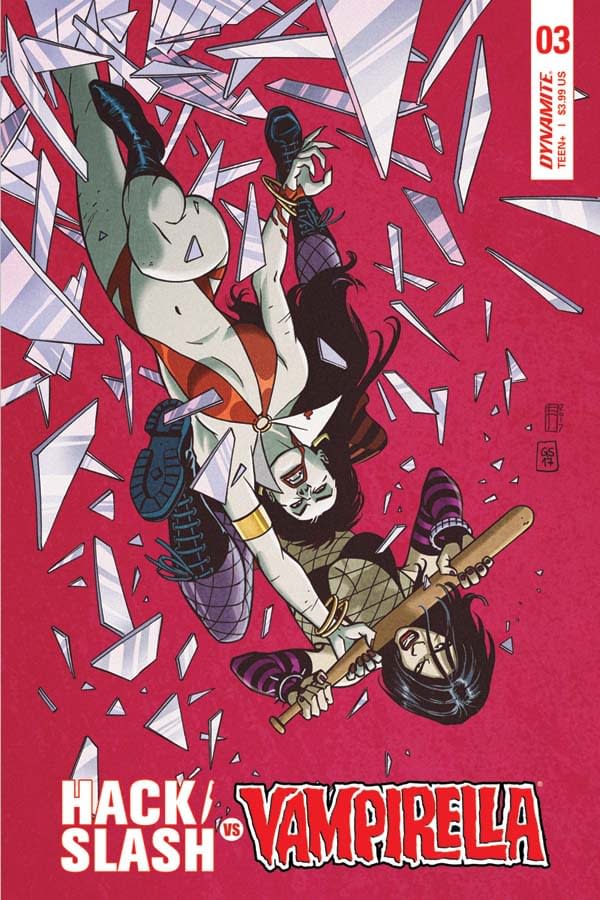 VAMPIRELLA #10
Cover A: Philip Tan Cover B: Gisele Lagace Cover C: Cosplay Cover Cover D Subscription: Jimmy Broxton Writer: Jeremy Whitley Art: Andy Belanger
A thousand years in the future is a really weird place to run into someone you know. Especially when that person is now hell bent on destroying you. Which is exactly what happens when Vampirella and Vicki came face to face with their antagonist—PANTHA!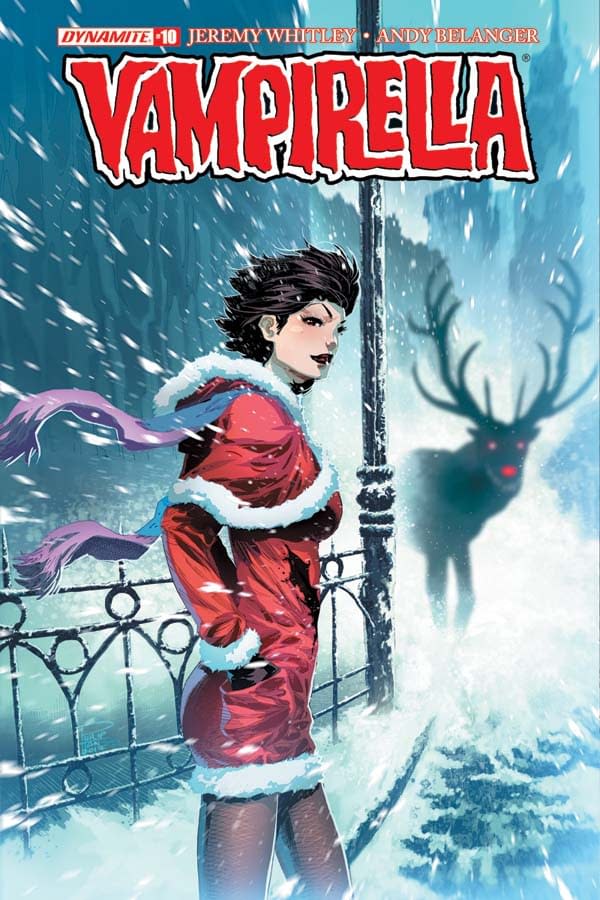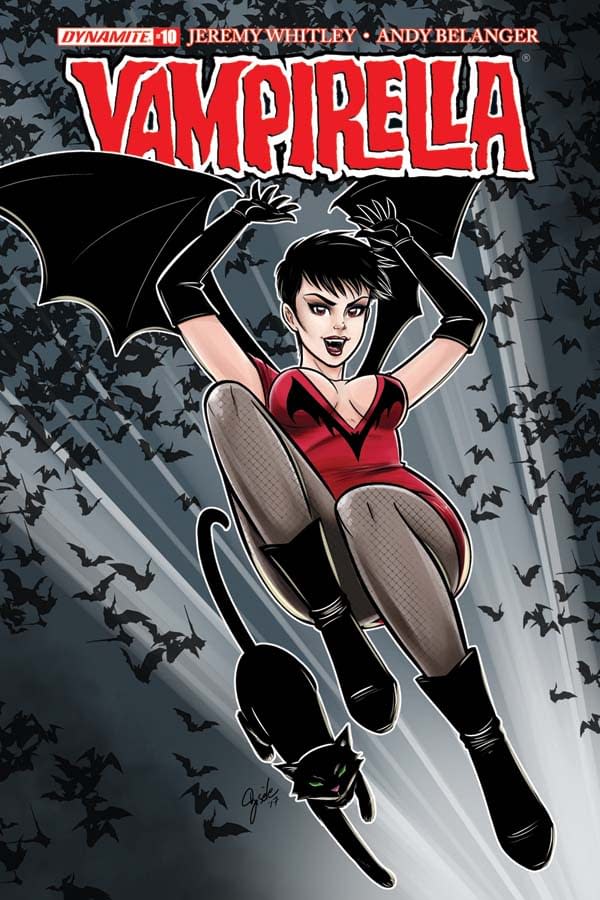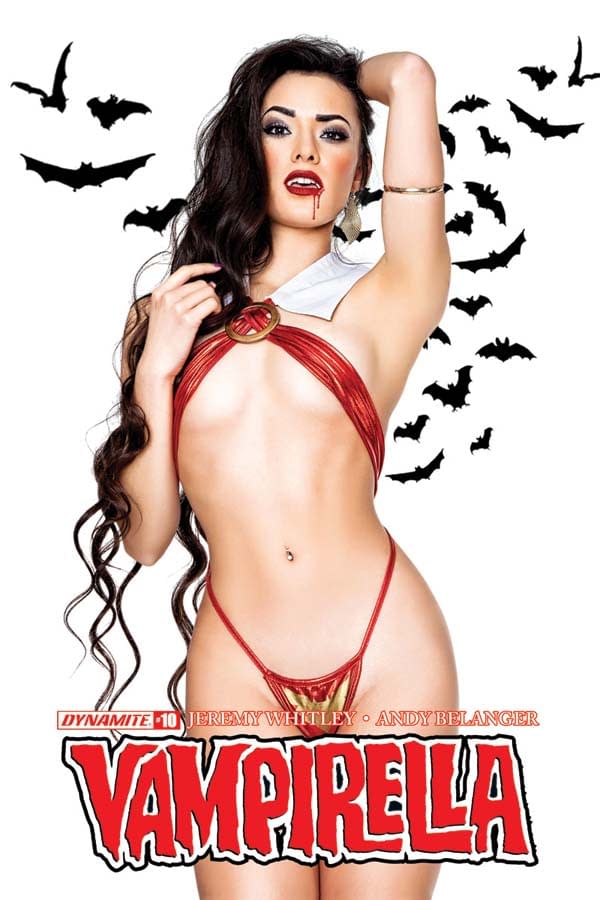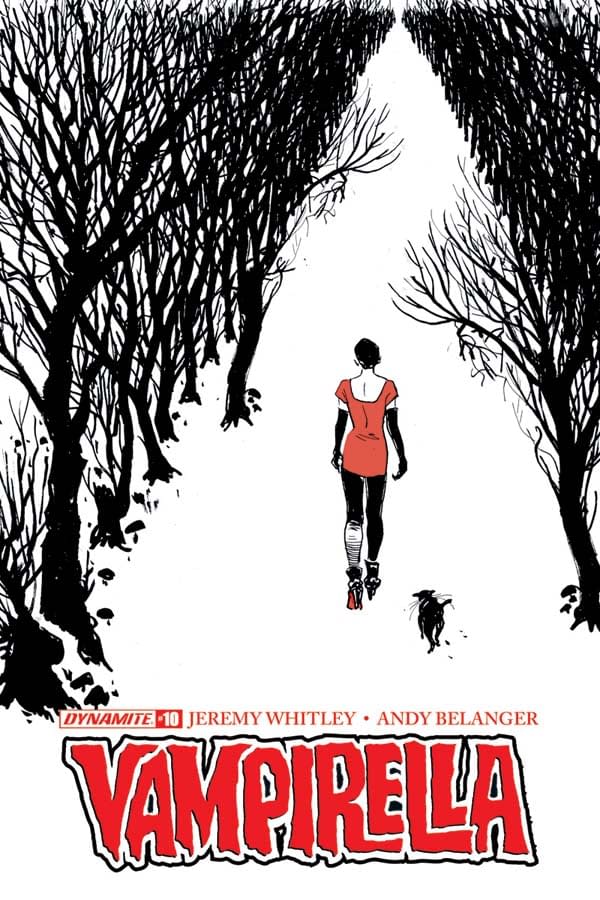 RED SONJA #12
Cover A: Ben Caldwell Cover B: Juan Doe Cover C: Pia Guerra Cover D: Cosplay Cover Cover E Subscription: Andre Lima Araujo Writer: Amy Chu Art: Carlos Gomez
Leaving a world of fast motorcycles and cold beer, Sonja returns to a more familiar setting of swords and magic and mead. At a nearby tavern she learns strange magic is afoot in this land, and a desperate priest is offering mercenaries some serious gold for a dangerous job. But something doesn't seem right…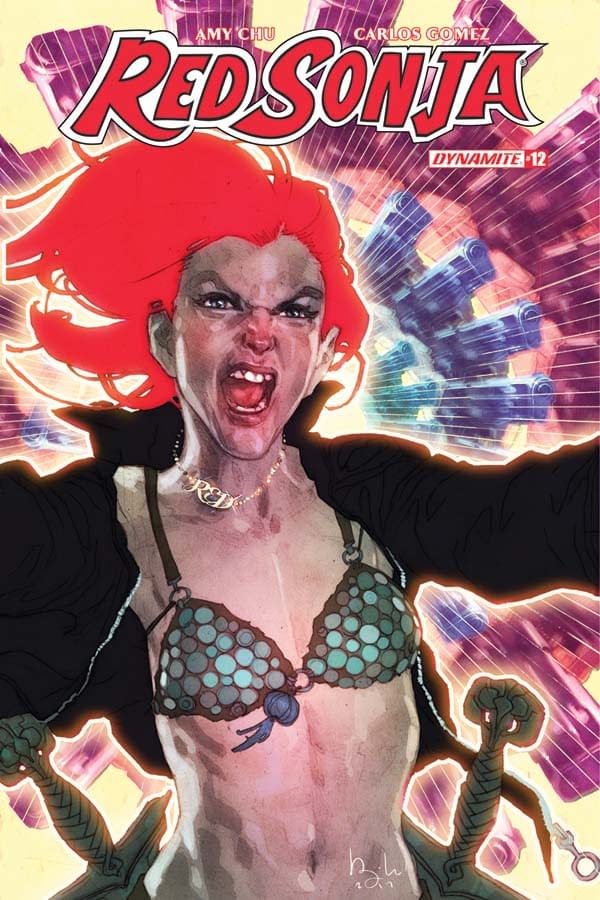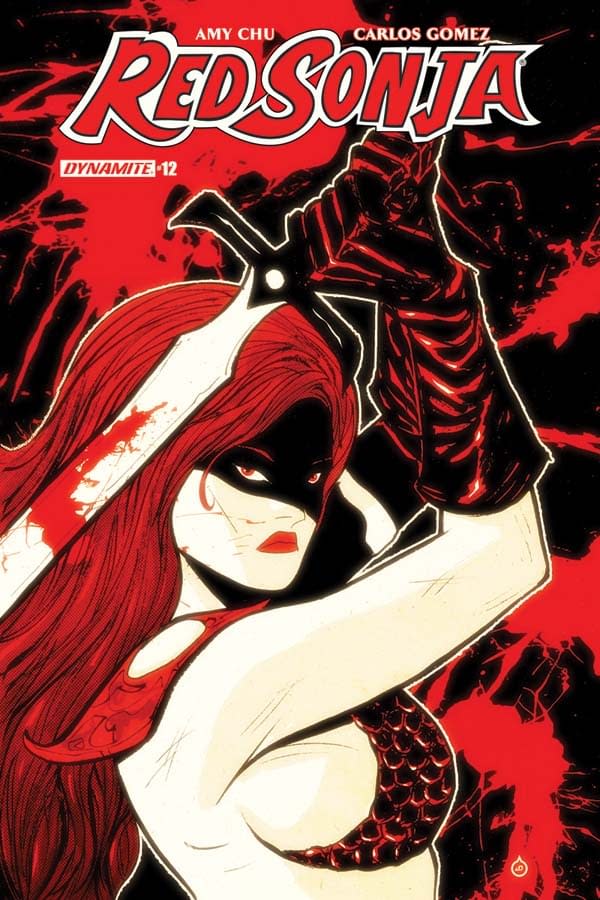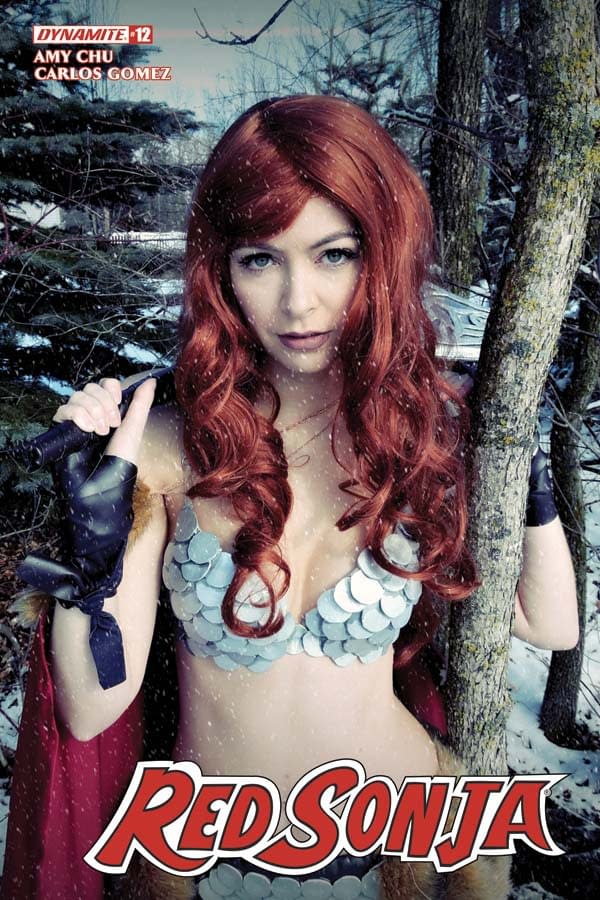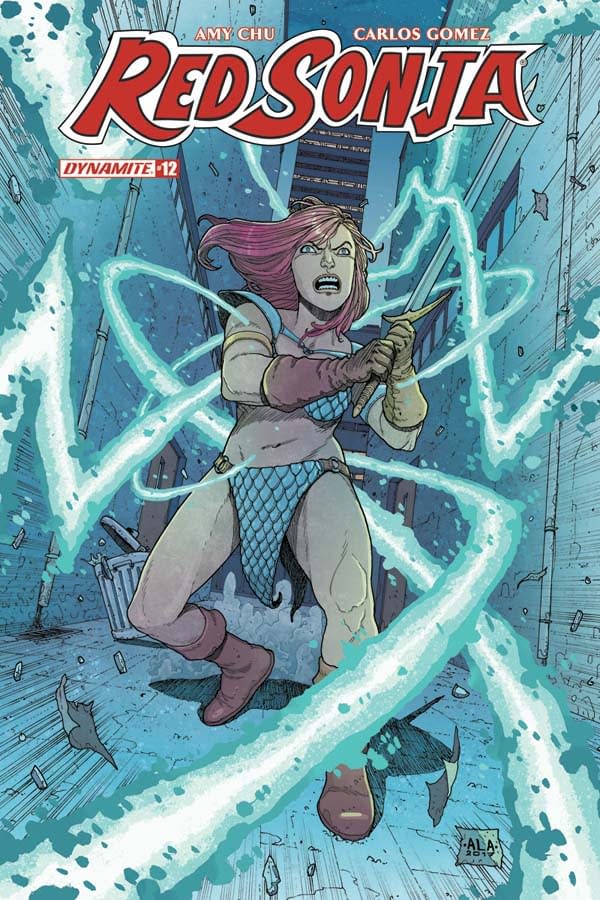 SHEENA #4
Cover A: Moritat Cover B: Maria Sanapo Cover C: Marco Santucci Cover D: Cosplay Writer: Marguerite Bennett, Christina Trujillo Art: Moritat
Monsters out of myth and nightmare explode from the rot of time, hungry for living flesh! Sheena now must find a way to stop both the creatures and Cadwell's men before the unthinkable happens and the forest she calls home is forever destroyed.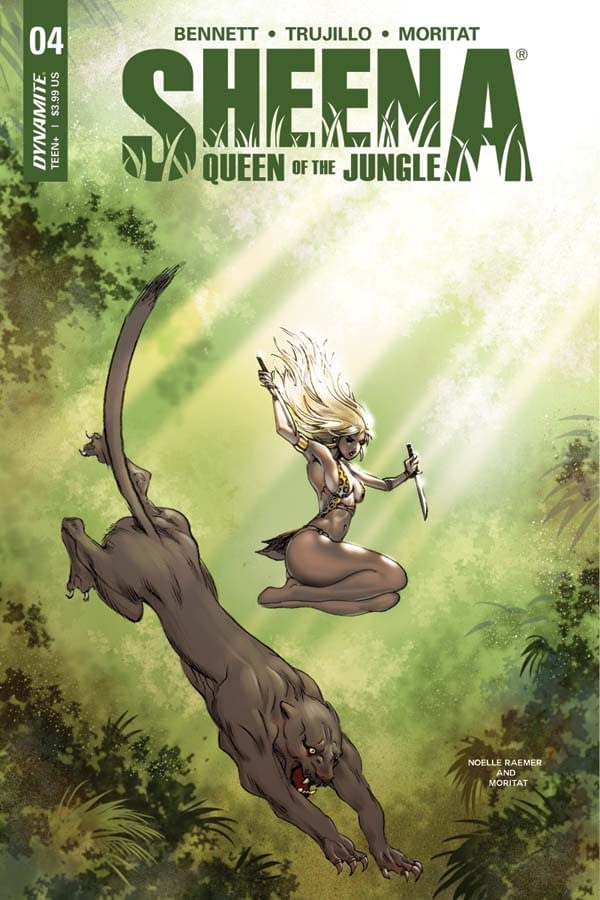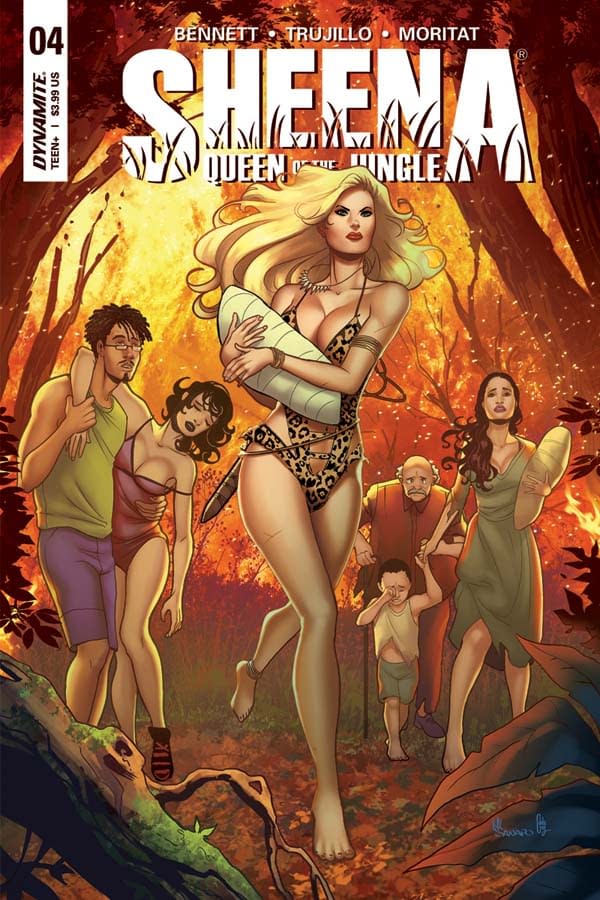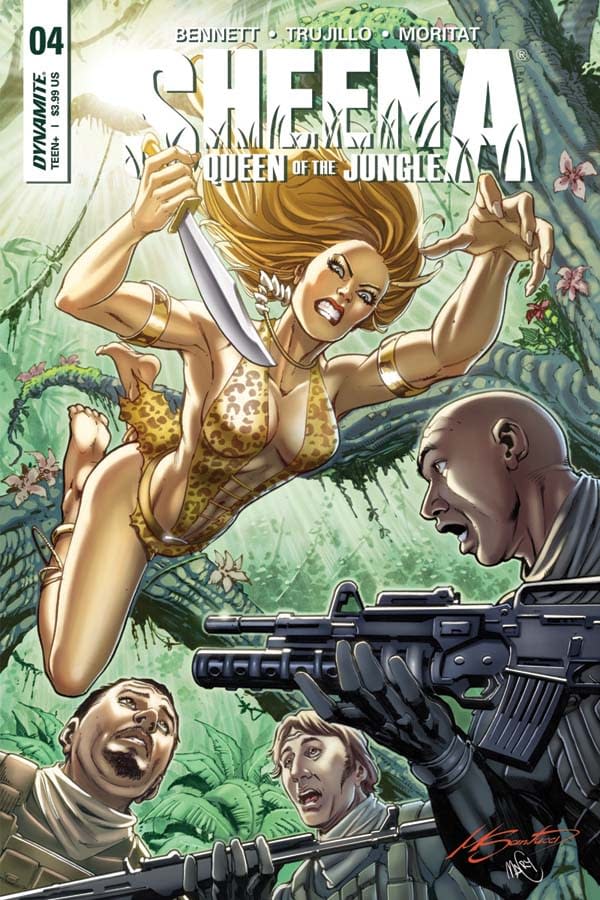 SKIN&EARTH #6 (of 6)
Cover A: Lights Cover B: Lights Writer: Lights Art: Lights
Now trapped in Mitsuki's strange domain, a vast and surprising truth is revealed to En about her world and those she knows and loves. In this last instalment of Skin&Earth, En finds new power in the depths of captivity, and it is up to her what she will do with it.