Exclusive Extended Previews of Red Sonja / Tarzan #2, Red Sonja #16, and More
Dynamite has sent us exclusive extended previews of Red Sonja / Tarzan #2, Red Sonja #16 and Sherlock Holmes: The Vanishing Man #2 along with previews for the Hack/Slash vs. Vampirella: The Heart Is A Lonely Killer trade and Swashbucklers: The Saga Continues #3.
Hack/Slash vs. Vampirella: The Heart Is A Lonely Killer TP
writer: Shawn Aldridge | artist: Rapha Lobosco | cover: Jenny Frison
FC | 136 pages | $19.99 | Teen+
COLLECTING ISSUES 1-5 The Vegas strip heats up as Cassie Hack and her companion Vlad are on the trail of a deadly slasher and meet the lovely, yet lethal Vampirella. The team-up event you've been waiting for is a high stakes game of chance when they have to take on The Queen of Hearts! This Volume collects the complete, 5-issue series by Shawn Aldridge (The Dark and Bloody) and Rapha Labosco (James Bond), and features all of the covers by Jenny Frison, Carli Ihde, Jen Vaughm, Kyle Strahm, Chrissie Zullo, Goran Sudzuka, Michael Dooney, Bully Tucci, and more!
Red Sonja / Tarzan #2
writer: Gail Simone | artist: Walter Geovani | covers: Aaron Lopresti (A), Walter Geovani (B), Sergio Davila (C), Roberto Castro (D-Sub)
The Lord of the Jungle and the She-Devil with a Sword find themselves up against an enemy who uses methods they cannot comprehend. In different times and places, our heroes must seek out the assistance they need to stop the evil Eson Duul before he destroys both of their worlds.
Red Sonja #16
writer: Amy Chu, Erik Burnham | artist: Carlos Gomez | covers: Mike McKone (A) Tom Mandrake (B) Art Thibert (C) Cosplay Photo Variant (D) Carlos Gomez (E-Sub)
Here it is, at last, the battle that's been brewing back and forth across the centuries: Red Sonja vs. Kulan Gath for the fate of Meru! The wizard is more powerful than he's ever been, but Sonja is joined by some unexpected allies… the city of Shamballah will shake in this fight to the finish — Hell or Hyrkania ends here!
Sherlock Holmes: The Vanishing Man #2
writers: Leah Moore, John Reppion | artist: Julius Ohta | covers: John Cassaday (A)
Holmes and Watson continue their search for Michael Williams, only to discover they are not the only people doing so. Are the mysterious figures trailing the detectives responsible for Michael's disappearance? Meanwhile, Moriarty's reappearance puts someone close to the sleuths in mortal danger!
Swashbucklers: The Saga Continues #3
writer: Marc Guggenheim | artist: Andrea Mutti covers: Butch Guice (A), Andrea Mutti (B)
The Colonizer Empire was created to fight a threat from beyond the stars, but now that the Colonizers have fallen, ther ancient enemy has resurfaced. And where does Raader and her crew find themselves? The last place they would expect to be: on the bridge of Colonizer ship!
---
---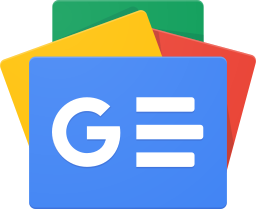 Stay up-to-date and support the site by following Bleeding Cool on Google News today!