Fans And Retailers React To Marvel Dropping "Buy Physical, Get Digital" Comics Deal For those who read the Marvel PR, it seems like it was unclear.
But for those who read the Bleeding Cool report, it was very clear indeed. And they kicked off.
Marvel are ditching the current "buy physical get digital" offering, where readers who buy the physical comic get a digital version of that comic for free, in favour of getting two classic Marvel titles free instead.
Or, three – I am told that the first week of titles will have three free digital comics. The same three free comics. And one of them is Civil War II #0.
Reaction from fans, retailers and even a pro or two has been swift.
https://twitter.com/SageTerrence/status/817472104220258306
https://twitter.com/hellocookie/status/817472965684195328
https://twitter.com/SarcasticBurke/status/817462623323176960
But there are some on the other side.
Okay, maybe one.
The thinking about this new offering is that for the reader, they are getting more bang for their buck, with three free digital titles, getting upwards of 4 issues for the price of one. It also changes every week, encouraging people to come back into retail stores to pick up the next batch, a clear cut way to get repeat foot traffic week in and week out. And helps to promote trade sales by offering the first chapter of a collection, usually one that is being released at the same time.
However, it does reduce the offering for those who like a digital copy of the physical items they buy, or who sell the code – from $1 to $2 and make back some of the $3.99 or $4.99 price point they paid for the comic. For many that made their comic as cheap – or cheaper – than the $2.99 DC Comics line. That will no longer be the case, and the value of such digital codes is likely to plummet as well.
Which is also probably what Marvel wanted – they didn't like their own digital sales being undercut by the print comics… ---
---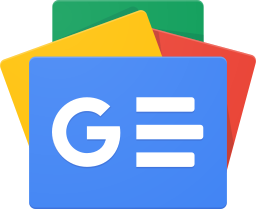 Stay up-to-date and support the site by following Bleeding Cool on Google News today!