Reprints of older material may be the bane of Dan Didio's existence, but we like 'em just fine. Sure, it's great to see classic comics restored and printed as good as new, but even moreso, we enjoy looking through the classic comic book advertisements, letters pages, and other ephemera that can't be experienced by reading Marvel Unlimited.
And in November, we're getting two great first appearances. First up, in Uncanny X-Men #266, we find Storm, reverted to a child after being kidnapped from the X-Men's Outback base by Nanny, hunted by the Shadow King. And who is there to save her but Gambit, in his first full appearance, kicking off a short-term partnership but a lifelong friendship.
And yeah, there will be some great comic book ads from 1990 in here too.
UNCANNY X-MEN #266
FACSIMILE EDITION
Written by CHRIS CLAREMONT
Penciled by MICHAEL COLLINS
Cover by ANDY KUBERT
Gambit enters the world of Storm and the X-Men! Ororo, stripped of her memories and transformed into a child by unknown means, is trying to get by as a thief on the streets of Cairo, Illinois. But her latest score at an art collector's mansion lands her in a trap led by the Shadow King! Luckily, Storm isn't the only mutant thief burgling the mansion that night…but can even the man called Gambit help her escape the Shadow King's deadly Hounds? And elsewhere, the chilling Nanny and the Orphan-Maker have their own plans for Ororo… Relive the beginning of a partnership that revitalized the X-Men, in the landmark issue that introduced X-fans to the ragin' Cajun! It's one of the all-time great Marvel comic books, boldly re-presented in its original form, ads and all! Reprinting UNCANNY X-MEN (1981) #266.
32 PGS./Rated T …$3.99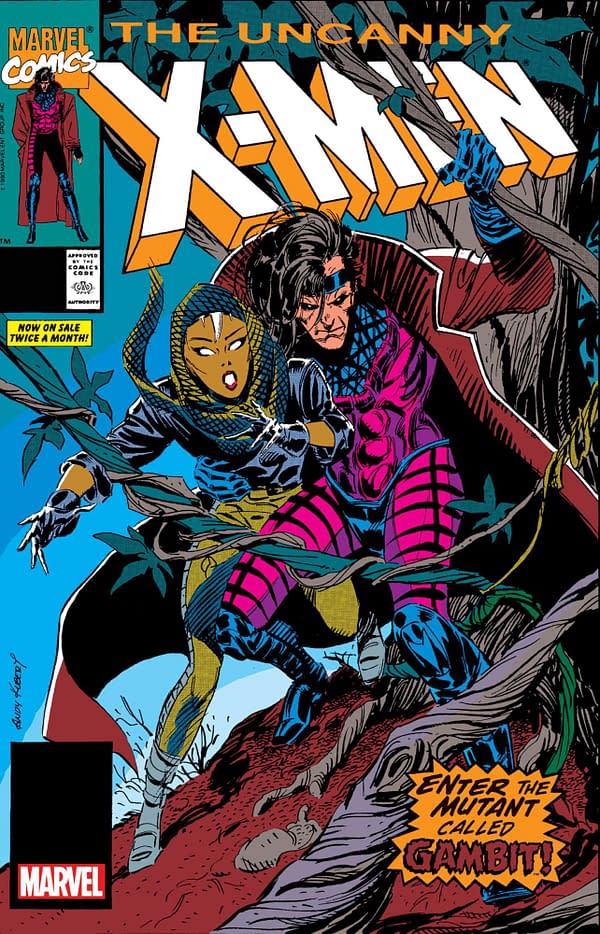 Another first appearance will be reprinted in the facsimile edition of Tomb of Dracula #10, which introduced Blade to the Marvel Universe. And along with that, some comic book ads from 1973.
Check them both out in November, and browse through Marvel's full November 2019 solicitations here.
TOMB OF DRACULA #10
FACSIMILE EDITION
Written by MARV WOLFMAN
Penciled by GENE COLAN
Cover by GIL KANE
Step inside the Tomb of Dracula, if you dare — and meet the deadliest enemy of the Prince of Darkness! His name is Blade, and he's a vampire hunter like no other — because he's part-vampire himself! The stakes are always high when Blade and Dracula clash, and that's never been more true than in their very first encounter! But what will fellow vampire hunters Quincy and Edith Harker make of Blade and his methods? This momentous issue of Dracula's classic series introduced the Daywalker — and set him on the path toward multimedia superstardom! It's one of the all-time great Marvel comic books, boldly re-presented in its original form, ads and all! Reprinting TOMB OF DRACULA (1972) #10.
32 PGS./Rated T …$3.99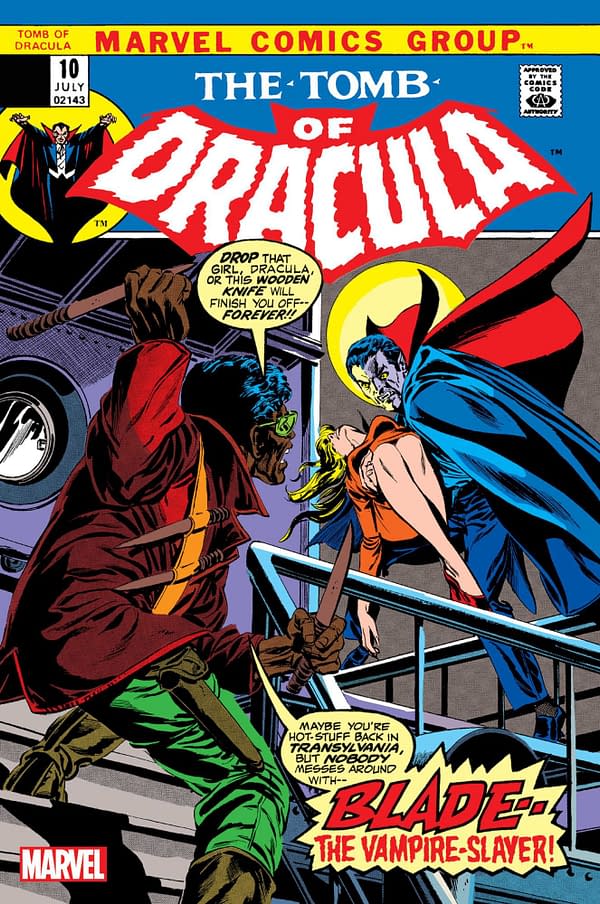 Enjoyed this article? Share it!