Five Gotham Related Trades To Get You Through The Summer Hiatus
Its a little harder to come up with trades for fans of Gotham. Unlike The Flash and Arrow, there are few trades focused on Jim Gordon or the days in Gotham prior to the appearance of the Batman. But here are five trades that should help you get through until the series returns for a third season this fall.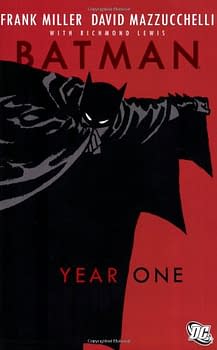 #1 – Batman: Year One by Frank Miller and David Mazzuchelli
This is basically what happens after Gotham and before the Batman we know. A kin to Batman Begins, Miller and Mazzuchelli take us to a time when Gotham is at its lowest and Bruce Wayne has returned to make a difference. The collection expands on the history of Batman, Catwoman and fills in a lot of the early days of Jim Gordon as he moves up in the GCPD. You can see that this series along with Gotham Central must have played a a big role in the creation of the television series. #2 – Batman: Earth One by Geoff Johns and Gary Frank
This is a different take on the early days of Batman, but it is where we get the biggest change in Alfred Pennyworth. Johns and Frank show us an ex-special forces soldier becomes a butler out of loyalty to Thomas Wayne. He also becomes protector and then mentor to a young Bruce who is hell bent in avenging his parents and saving his city. The Earth One series are fun because they step outside of the normal continuity and can give us a different take on the characters we've all grown to know.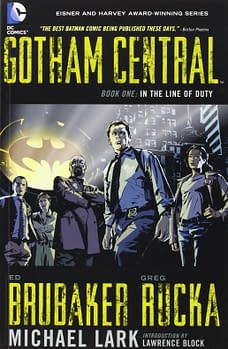 #3 – Gotham Central: In the Line of Duty by Ed Brubaker, Greg Rucka and Michael Lark
This was the first series to focus on the GCPD and not the costume vigilantes. The first ten issues are collected here and focuses on Harvey Bullock, Maggie Sawyer and Renee Montoya dealing with a crime riddled city filled with costumed criminals and corrupt cops. Brubaker and Rucka team to bring a police procedural to the DC Universe and drop it in one of the darkest cities. The Eisner Award winning series was obviously a huge influence on the creation of Gotham and is probably closest in tone to the TV series.
#4 – Batman: The Long Halloween by Jeph Loeb and Tim Sale.
Loeb and Sale have teamed up for some amazing comic series over the years, quite a few with Batman in the lead. The Long Halloween though may be the best and it ties into Gotham because of the time frame and the collaboration between Jim Gordon, Harvey Dent and Batman. A very good mystery focuses on a serial killer who only strikes on holidays. This series also ties into the creation of Two-Face. This is book always makes any list of top Batman stories as it stands out as one of the best in the characters 75 years publishing history.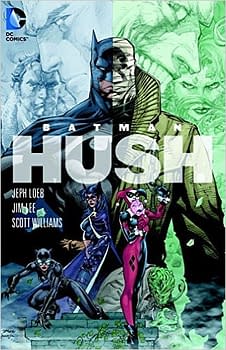 #5 – Batman: Hush by Jeph Loeb and Jim Lee
This one is a bit outside of the box as it has less to do with the GCPD and more to do with the villains. Loeb and Lee craft a story that finds a way to work in a huge number of Batman villains, expand on Bruce Wayne's younger days, tap into long forgotten corners of the mythos and create a new villain that is a genuine threat to the Caped Crusader. Hush is one of my favorite Batman stories, so I may be biased in choosing this list. But I also think it's one of the strongest and a great book for those who want to experience the full scope of Batman's universe while still following a straight line mystery.