Furloughs, Forbidden Planet and Funko in The Daily LITG April 25th
These are strange times, but The Daily LITG is becoming a valuable way to quantify just what comic book geek culture is being absorbed in this time of trial. With Marvel making Civil War a negatively priced commodity like oil and New York's Forbidden Planet fighting for its life, it's a very strange time. Welcome all, to the daily Lying In The Gutters a long-running run around the day before and the day ahead. You can sign up to receive it as an e-mail here.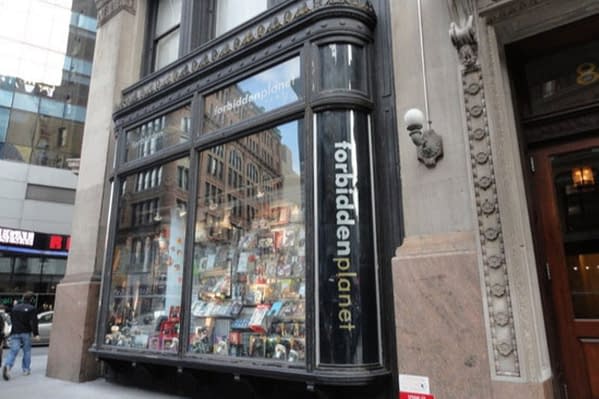 Marvel bribes, Forbidden Planet fundraising and Furloughed Funko – the 10 Most-Read Stories yesterday
Bleeding Cool continues to report from the comics industry shutdown, as the Diamond distribution monopoly of the direct market was shattered by DC Comics, as comic book stores like Forbidden Planet struggle, and Marvel begins its furloughs. Keep up with your Daily LITG.
Comic Book Events happening today
There would also have been signings, appearances, symposia, all manner of comic book-related events. But a few have gone online, and here are some still happening today, on the Daily LITG.
Comic Book Industry birthdays, today
There may not be much of a party atmosphere right now. Or if there is, the police will come and shut you down. But comic folk are still getting older and still celebrating that special date.
Peter Sanderson Jr.
Mimi Cruz of Night Flight Comics
Cartoonist Todd Wright.
Payton Gauldin letterer of Judo Girl and Ant.
Fabrizio Fiorentino, artist on Titans, Mystic, Final Crisis.
Thomas Tenney, artist on Terminator, Force Works, Night Watch.
Interested in the bribes and furloughs of Marvel, the fate of Forbidden Planet, or anything else? Subscribe to our LitG Daily Mailing List. And we'll see you here tomorrow.