The Geek Shopping Ninja Strikes: Zombies!
Greetings Bleeding Coolers! Welcome to the eleventh installment of The Geek Shopping Ninja Strikes. Each week I will be your personal shopper and provide you with five delightfully geek-tastic things that might pique your interest. Are you one of the million humans that suffer from a constant fear of the Zombie Apocalypse coming? You're not alone. Over the past few years companies have made lots of money off of people like you, between Zombie themed merchandise, and even some "survival" oriented things. Yep, you guessed it. This weeks theme is: Zombies!
1. Only You Can Prevent the Zombie Apocalypse T-Shirt from ThinkGeek.com.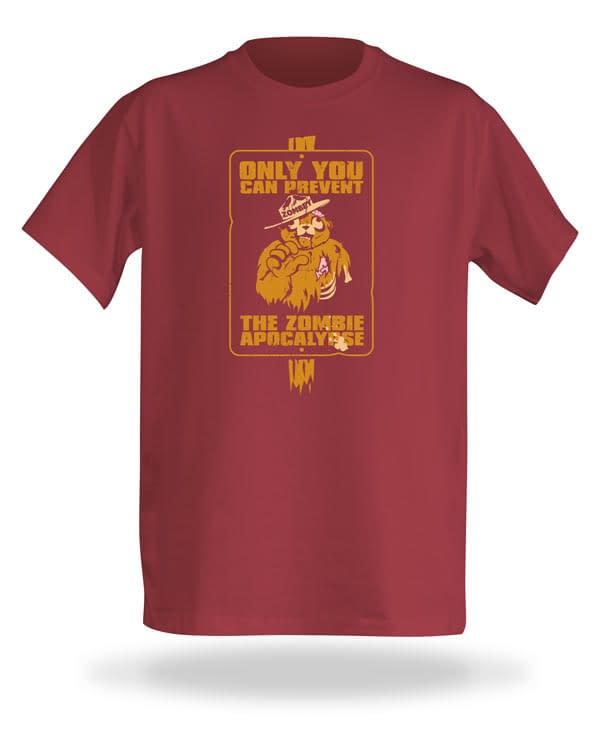 ($19.99)
I couldn't help but laugh as I looked at this t-shirt, but I love the design! It's true, it is in our control humans…
2. Zombie Bowl from ThinkGeek.com.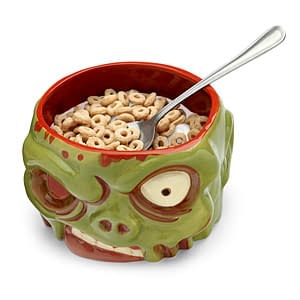 ($12.99)
Need to add a little zombie to your every day life? Make it a point to eat out of one of these delightful looking bowls.
3. Zombie Apocalypse Garden Gnomes from ThinkGeek.com.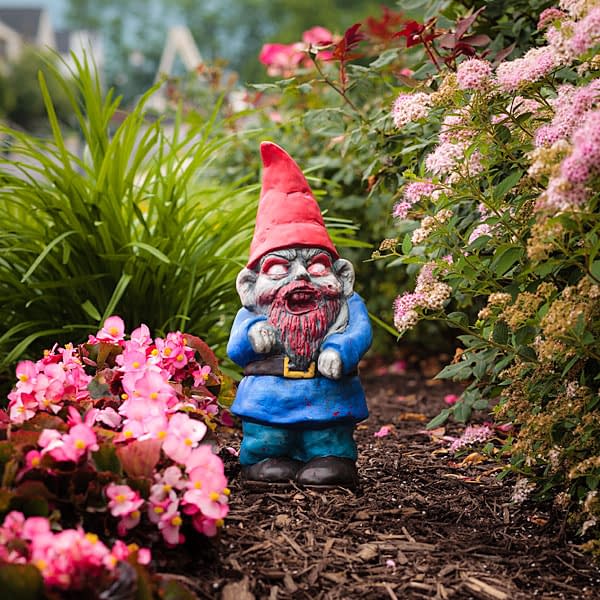 ($19.99-$29.99)
Looking to welcome the Zombie apocalypse, instead of fighting it? Put one of these adorable garden gnomes outside, and tell the zombies to come on in!
4. Survival Kit in a Sardine Can from ThinkGeek.com.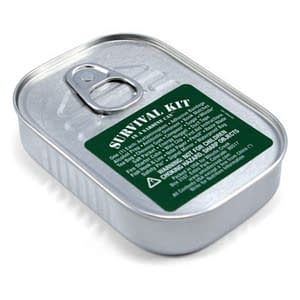 ($12.99)
This is actually insanely cool. This tiny sardine can includes, matches, a pencil, a razor blade, sugar, salt, tea, and more! Take a look at the picture below to see the full contents. This would be handy in a lot of situations.
5. M48 Long handle Tactical Survival Series from ThinkGeek.com.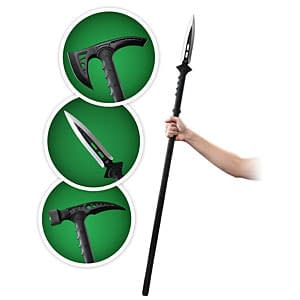 ($59.99 – $179.99)
I can't believe ThinkGeek.com sells weapons. Yep, this isn't the only option people! Protect yourself with a long handle hammer, spear, and axe. If you prefer to only purchase one of the weapons instead of the whole set, that is also an option. Feel free to browse all of the crazy things they have available on the site. It's quite amusing.
I hope you're feeling a little less stressed about the impending Zombie Apocalypse, or perhaps I just opened your eyes to how seriously people are taking this! I probably shouldn't say that…If you're a Zombie reading this, I'll be purchasing one of those garden gnomes to welcome you into my home. Thanks for joining me on Bleeding Cool for the eleventh installment of The Geek Shopping Ninja Strikes! I hope you'll join me next week for another round of tempting merchandise ideas. If there's a particular theme you'd like to see featured on The Geek Shopping Ninja Strikes!, send me a tweet @AWritersWay!
Christine Marie is a Staff Writer at Bleeding Cool, and bibliomaniac with a love for all things creative. She hopes to one day be a Superhero/Disney Princess/Novelist. You can find her on Twitter and Instagram @AWritersWay or on her blog writerchristinemarie.wordpress.com.