Gendercrunching November 2015 – The Untouchable Boom!
By Tim Hanley
The highs we saw from the Big Two in August have proven unsustainable thus far as both DC and Marvel's overall percentage of female creators fell in November to several points below their past highs. We also continue our visits around the industry, with stats from Boom!, Dynamite, Valiant, and Archie.
DC COMICS
DC's overall percentage of female creators topped 16% in August and was nearly there again last month, but things have slipped down here. In November 2015, DC Comics put out 75 new comics featuring 639 credited creators, 550 men and 89 women. Here are their stats: On the one hand, DC lived in the 11% range for years, and this is higher than that. On the other hand, they're down 2% overall from last month and well off their past high. They've shown they can do better and are currently not doing so, which is disheartening. By category, almost everything is down. Female writers rose 2% and assistant editors were up 3%, but the rest fell at least a few percentage points with colorists taking a particularly big tumble of 11%. Hopefully this will prove to be an off month in what turns out to be a generally upward trajectory, but noticeable losses almost across the board is never good.
Compared To A Year Ago: DC was at 9.8% female creators overall last November, so they're up 4.1% since then. It's a solid rise, though last autumn was one of DC's worst sustained runs on record.
MARVEL COMICS
Marvel actually topped 17% female creators overall in September, and yet here they sit. In November 2016, Marvel released 65 new comics books with 642 credited creators, 558 men and 84 women. Let's look at the numbers: Marvel's overall percentage of female creators fell only 0.5% from October, but their high is far off. By category, writers slipped down 2%, editors fell slightly, and assistant editors dropped more than 11%. It was an okay month for female artists, though; cover artists and colorists ticked up a percentage point or so, while pencillers and inkers rose more than 2%. Letterers remained the same, as always, at 0% for the what I believe is the 58th straight month. The slight gains were outweighed by the losses, thus the overall drop. It should be pointed out that Marvel was in an odd spot this month with the limbo of starting to close out a delayed Secret Wars while relaunching their entire line. Perhaps once the full line is unveiled, the numbers will have grown.
Compared To A Year Ago: Last November, Marvel was at 10.8% overall so they're up 2.3% since then.
OTHER PUBLISHERS, PART 2
We wrap up our bi-annual roundup of Diamond's top publishers with stops at Boom!, Dynamite, Valiant, and Archie, the next four publishers on the unit sales chart in November after the Big Two and Image, Dark Horse, and IDW, who we looked at last month. Coincidentally, these are the same four publishers from Part 2 of our roundup earlier this year, which allows for good, direct comparisons. So let's get into it.
BOOM! STUDIOS
Boom! is basically untouchable when it comes to female creators in the direct market; no one else has even come close. In November 2015, Boom! released 25 comic books with 188 credited creators, 120 men and 68 women. Here are the numbers: Boom!'s 36.2% female creators overall is not only massive, it's a 6.2% gain from May. Boom! has been firmly in the 30% range since we started checking in with them a couple of years back, which is remarkable. By category, almost everything on the creative side of the chart is within a percentage point or two of where it was six months ago, save for female writers who almost doubled their total. Editorial saw big gains of 17% for editors and 10% for assistant editors, which accounted for a lot of their growth. Boom! continues to be the publisher to beat, by far.
DYNAMITE COMICS
Dynamite has had a strong run over the past year with impressive growth, but their numbers here are a big step backwards. In November 2015, Dynamite put out 19 new comics featuring 145 credited creators, 130 men and 15 women. Let's look at the charts: First, a note on the data: Dynamite rarely lists editors, so the editorial numbers reflect just a handful of people and shouldn't be directly compared with other publishers.
Now, the numbers. Dynamite was at 20.6% female creators overall in May, so they're down by half here, with drops in every single category, all of at least 2% and some more than 10%. The May numbers were bolstered by the Gail Simone-led "Swords of Sorrow" event that featured a number of female creators, but Dynamite did considerably better overall last November than this November, without such an event. So this showing is very disappointing. In positive news, it may be a temporary lull because Dynamite is poised to launch a bunch of new books with female creators in early 2016. But while their next visit might be better, these numbers are poor.
VALIANT COMICS
My general rule is that if the number for a publisher's overall percentage can't fit in their pie slice, they've had a terrible month. Such is the case with Valiant. In November 2015, Valiant put out 8 comic books with 80 credited creators, 75 men and 5 women. Here are their stats: Valiant's 6.3% overall won't fit in the pie slice and there are lots of zeroes by category, so this is in no way good. However, Valiant had only 2.2% female creators last May, making these numbers an improvement. It's a long, long way from decent representation, but Valiant is moving in a positive direction at least. And clearly, there's lots of room for female creator numbers to grow here.
ARCHIE COMICS
Archie has made some big changes over the past six months with a couple of notable new series, and that's resulted in some impressive growth in their female creator ranks. In November 2015, Archie Comics released 9 new comics featuring 76 credited creators, 63 men and 13 women. Let's look at the numbers: Archie's overall percentage of female creators grew more than 7% over the past six months, raising them up to 17.1%, a good total relative to other direct market publishers. Archie's also got strong representation across the board, with women involved in every level of production, including some very solid art numbers thanks in large part to the new Archie and Jughead. Just a year ago, Archie's numbers were less than paltry, and it's encouraging to see a publisher grow so much in such a short period of time.
Overall, we've got a mixed bag this month. DC and Marvel slipped down while Dynamite fell considerably, Boom! continued to post huge numbers, Archie is on the rise, and Valiant ticked up but remains low. All told, the net change looking at the top of the direct market hasn't been huge either way with the publishers we've seen over the past two months, but several indie publishers are moving in a positive direction and that bodes well for the future.
To learn more about this statistics project and its methodology click here, and to see the previous stats click here. You can visit Tim at Straitened Circumstances and follow him on Twitter @timhanley01. His first book Wonder Woman Unbound is available now, and his new book Investigating Lois Lane: The Turbulent History of the Daily Planet's Ace Reporter is out March 1, 2016.
---
---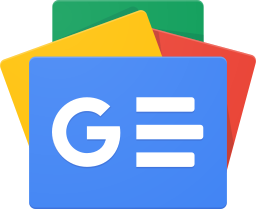 Stay up-to-date and support the site by following Bleeding Cool on Google News today!