Generation X #8 Review: The Book Finally Finds Its Footing, And It Feels Great
Here we are again, another month, another issue of Generation X. And I'm sure many of you might be wondering, will this be another month of Joe bemoaning how the series holds little in common with the original series beyond a name and seems counter to the spirit of what the X-Men are in its premise; or will the series grow on him, as the last couple issues seemed to? Well, guess what…I really enjoyed this issue.
Generation X #8 from Marvel Comics by Christina Strain, Amilcar Pinna, Felipe Sobreiro, and VC's Clayton Cowles represents a great jumping-on point to the series. It's a fresh start as we see another classic Gen X-er make a return, building on where she was left off in her last appearances.
It also continues the story of M and Emplate, the brother and sister merged and now a horrific mutant vampire — again. This go-around, though, the focus is more on the horror of their situation, and I'm hopeful for where this story could go going forward. After all, it makes for an interesting mirror for Jubilee, a mutant who is currently a vampire in the more traditional sense. Of course, for me, I'm hoping such a plot angle would lead to at least one of the two characters being cured of their vampirism — and as you can guess, my hope is on Jubilee.
That aside, the story in this issue is great. It's the closest in sensibility to the original Generation X series than I think this new run has ever been, and that is actually great for it. No more is the comic seemingly preying on nostalgia in title alone, but rather looking to what made the original Generation X work and updating for the modern audience. As a result, the book feels smoother, is more energised, and is a damn sight more enjoyable, too. Add the fact that one of the characters finally calls Kitty Pryde on her frankly disgusting plan for the future of the Generation X students and how it is so against everything Xavier's School is meant to be about… and this issue won me over considerably.
With teen drama, relationships, and a "will they, won't they" setup, the series feels a lot more like the feeling of the original Generation X, and still has plenty of its own story to tell. And given that the original Generation X team kinda got crapped on in terms of events for years, it's nice to see them finally get to stand up and show themselves as interesting characters and fight back for a change.
Another element which people may recall is how critical I had been of Pinna's artwork on the series at the start. I'll admit that when I learned Pinna was back as of this issue, I was not looking forward to it, to say the least.
However, in this issue, Pinna turns in some really fantastic work in this issue, with the characters looking clear and solid, the backgrounds looking detailed and full, and the action looking especially great. When another big character makes their return in the issue, it looks really epic.
With a refocus and the elephant in the room being addressed effectively, Generation X #8 makes the series feel refreshed and finally a book worthy of the original run's place in fans hearts. Winning me over, I'm excited to see just where Generation X goes in the future.
---
---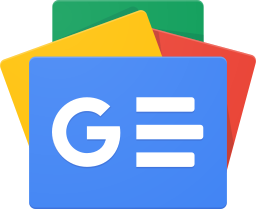 Stay up-to-date and support the site by following Bleeding Cool on Google News today!