GI Joe Relaunched As Scarlett's Strike Force By Aubrey Sitterson And Nelson Daniel At IDW
Scarlett's Strike Force will follow IDW's First Strike Hasbro super-mega-crossover event. GI Joe is getting a relaunch… again! But fear not, Joe fans; IDW is smartly leaving the one true GI Joe series, Larry Hama's GI Joe: Real American Hero, alone. We're talking about the new GI Joe series that Aubrey Sitterson and Giannis Milonogiannis launched last year, which has been a great comic in its own right and which we're totally cool with — just so long as GI Joe: Real American Hero continues to be published forever. IDW knows what's good for them here. *cracks knuckles*
But back to the topic at hand, Sitterson will team with artist and man with two first names (and lovely names at that) Nelson Daniel to relaunch GI Joe again, this time as Scarlett's Strike Force. In an EXCLUSIVE interview at Paste Magazine, the man who has relaunched GI Joe more than any other revealed what we can expect from the book:
While the focus of the book will remain on the characters you know and love—including Scarlett, Roadblock, Salvo, Quick Kick and Skywarp—one of the G.I. Joe concept's greatest strengths is its deep roster. We'll be pulling from it, and even introducing the classic Action Man character, The Intruder, into the Hasbro Universe. Plus, our brand-new Cobra Commander has assembled an organization including Destro, Storm Shadow, Cesspool, Croc Master, Raptor and an army of new, serpentine Vipers.
And showing that he understands the colossal importance of GI Joe as a property (how can you not love this Aubrey Sitterson guy?!), Sitterson continued:
G.I. Joe was The Crown Jewel of the Hasbro Universe, but we've made a decision to stop being so modest and start being 100% honest about what we're doing here. Scarlett's Strike Force isn't just The Crown Jewel of the Hasbro Universe, it's The Best Action Comic Ever.
We like the cut of your jib, Aubrey Sitterson. No, we don't know what a jib is, exactly.
Scarlett's Strike Force launches in December. Below (and above), see some cover and concept art from Scarlett's Strike Force by Nelson Daniel, as well as some interior pages from GI Joe First Strike by Ilias Kyriazis. ---
---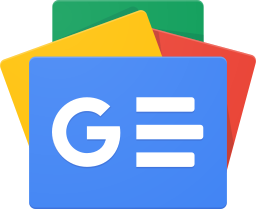 Stay up-to-date and support the site by following Bleeding Cool on Google News today!