Giancarlo Caracuzzo Introduces Us To Simon Blood
Giancarlo Caracuzzo, an artist who has worked for Marvel, DC, Image, and IDW, is launching a fundraising campaign for his new graphic novel Simon Blood, Seventh Moon. Caracuzzo has this to say about the new project:
Simon Blood is an all-ages graphic novel inspired by my favorite movies and comics. If you liked Moebius, Uderzo, Miyazaki, Asterix, Arzach, Star Wars, Indiana Jones, then you just might become a fan of Simon Blood. It will be a 54 pages colored book, that'll include several covers, sketches and illustrations. The book is being written and drawn by me, and colored by Flavia Caracuzzo, my daughter, and it's scheduled to be finished in August of 2016, and shipped out to backers in October of 2016.
The idea for Simon Blood was in the back of my mind for several years, finally it's came to life after many doubts. With time that idea grew in my mind, it has become an imaginary world where monsters, vampires, zombies and anthropomorphic figures come to life in a series of dynamic actions, including extraordinary landscapes, figment of my imagination and of all the readings, gloomy atmosphere, sometimes dramatic, surprising, inspired by the classic tales of adventure, where mythological figures and technology will amaze you.
It's a story for all-ages, adults and children. A story that will entertain and make you dream on.
This project is very important to me and Flavia. it's the opportunity to realize our desire, an idea that unites us, we promise our best, help us make this dream come true.
Simon Blood takes place on Harsac, a planet divided into two hemispheres, the North, where there is light, trees, lush forests, high mountains, rivers, lakes and the sea, inhabited by many people, elves, dwarves, trolls, fairies, gnomes, among the are the people of Kashar and Simon Blood, a cheerful young ambitious boy who is accompanied by a small dragon named Dalì.
On the other hand, the south hemisphere is dominated by King Xe and Queen Oly's cruel and merciless reigned. The southern hemisphere is perpetually in darkness, a huge and dangerous place where vampires, zombies, werewolves, and terrible creatures are eternal fight against the Northern hemisphere.
I need your support and sharing to realize this project, spread the news and visit the link.
---
---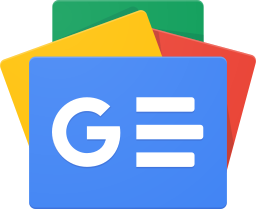 Stay up-to-date and support the site by following Bleeding Cool on Google News today!