Green Hornet Cosplayer At Wondercon Was Peter David All Along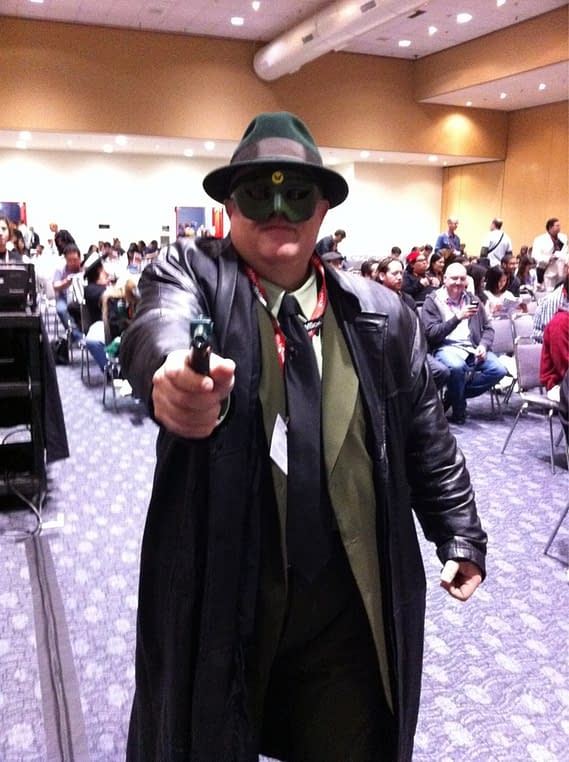 Simon Pegg did it as the Joker. Daniel Dae Kim wore a V For Vendetta mask. Bruce Willis just put a bag over his head.
Well now Peter David has joined the ranks. He wrote;
"The reason I was attending Wondercon was that Activision brought me out to promote "Spider-Man: Edge of Time." Since I was out here on their dime, I wanted to make sure that anyone who wanted to see me had to come to the panel. But I didn't want to be a prisoner of my hotel room for two days.

"So I put together a Green Hornet costume and walked around for two days…"