Posted in: Comics | Tagged: Comics, Cosmic Avengers, entertainment, guardians of the galaxy, marvel, tldr
---
Guardians Of The Galaxy: Cosmic Avengers Explained In 3 Minutes TL;DR
Marvel's TL;DR returns with a look at the Guardians of the Galaxy: Cosmic Avengers series by Brian Michael Bendis and Steve McNiven. For those who haven't read it, the series uses Star-Lord's original origin… he is the son of J'Son of Spartax and Meredith Quill. J'Son crash landed on Earth during a fight with The Badoon. While repairing his ship, he and Meredith fell in love. When he returned to his people, she gave birth to Peter. Then 10 years later the Badoon returned and killed Meredith. So nothing about Ego the Living Planet at all.
The other change is the line-up of Guardians. Sure there is Gamora, Rocket, Groot and Drax (Who is a human put into a warrior alien's body), but they are joined by some guy named Tony Stark who likes to be called Iron Man. They team up to save the Earth from the Badoon and then are captured by the Spartax because no one is supposed to touch Earth, even to save it. There was a little thing with Thanos and then the team is then joined by Agent Venom just as they are captured individually by different alien races. This includes the Kree, the Shi'ar, The Brood, The Skrulls, and the Badoon… plus Star-Lord has to talk to his father J'Son who he's still upset with. He is rescued by Captain Marvel then… wait, I thought this was supposed to make it all easier to understand.
The important thing to take from this, don't be a dead beat dad.
The episode is written by Noah Sterling and Max Dweck and illustrated by Jack McGee. ---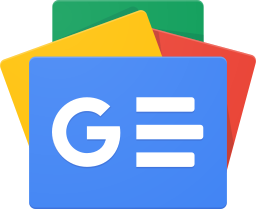 Stay up-to-date and support the site by following Bleeding Cool on Google News today!