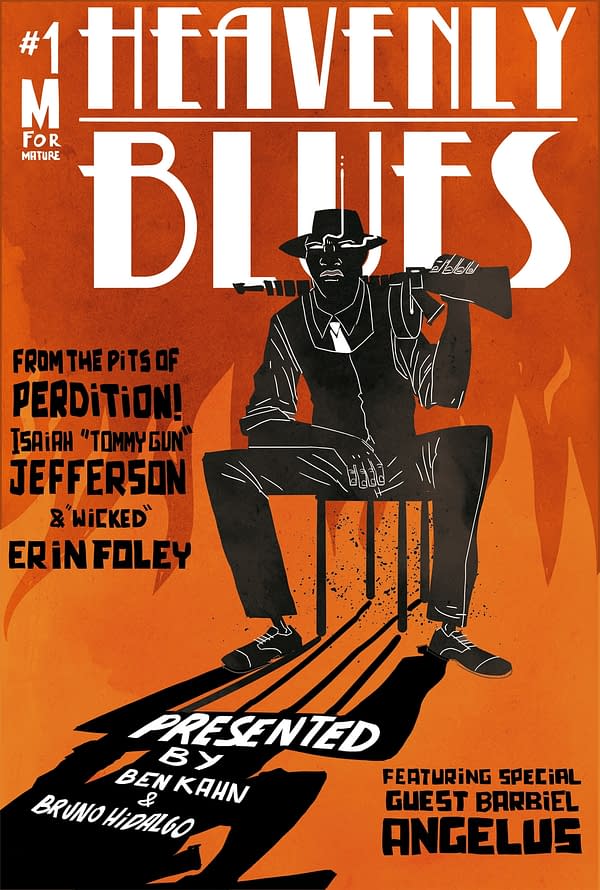 Today saw the release of Mark Millar and Greg Capullo's Reborn. Where people die and are reborn in new bodies in a fantasy land where they must band and fight to survive with their long dead family and friends.
It seems bliss compared to what Ben Kahn and artist Bruno Hidalgo cooked up in Heavenly Blues.
People live.  People die.  The "good" are pleasantly escorted off to Heaven; while the rest unceremoniously rot in Hell.  Hell: a world where torture isn't retribution, it's just hazing.  Long after the body grows numb, the emotional torture lives on.  Billions of souls eke out a meaningless existence in the infinite slum: nothing to hope for, nothing to dream of, nothing to strive towards.  But what if you were given one chance to leave Hell and spit in the face of judgment?  Would you even know what to do with it?

Writer Ben Kahn and artist Bruno Hidalgo reunite after their critically acclaimed graphic novel, Shaman, to bring you HEAVENLY BLUES, a six-issue miniseries chronicling two dead thieves and their incredible heist on Heaven. 
A smash hit at New York Comic Con, it can be found here
Enjoyed this article? Share it!