Hunt for Wolverine: Mystery in Madripoor #2 Review – Giving Up the Ghost
[rwp-review-recap id="0"]
Kitty Pryde, Domino, and Jubilee escape being captured by Viper's mercenaries. Storm, Rogue, and Psylocke are taken back to Viper's hideout, and we learn the extent of their operation. Kitty, Domino, and Jubilee must go undercover in Madripoor's seedy underworld if they ever hope to find their X-Men teammates and Wolverine.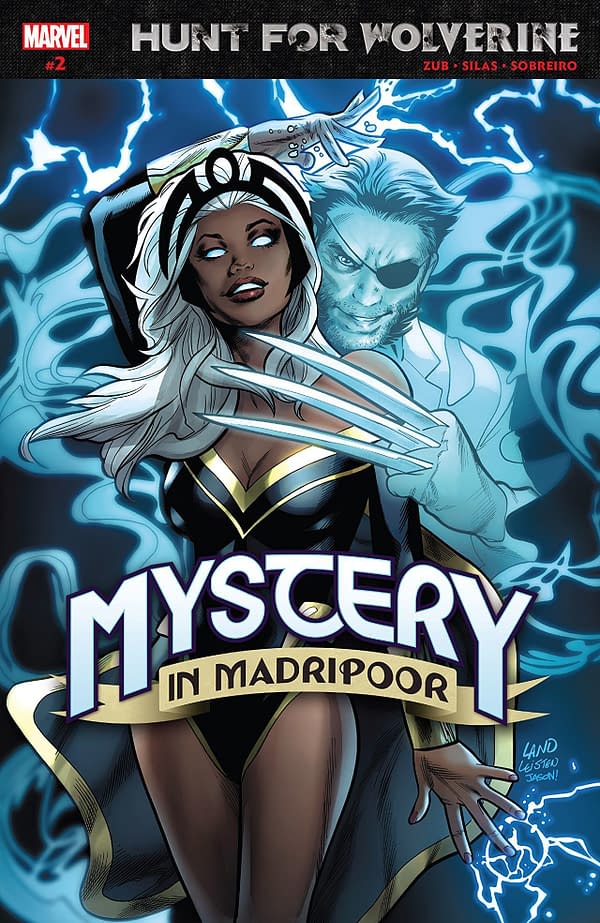 Of all the Hunt for Wolverine miniseries, Mystery in Madripoor is the one that refuses to click for me. That's almost funny considering it's the only one that stars primarily X-Men members.
It seems to be more of a concept than a story. That concept is a lot of badass women X-Men going to Madripoor to fight a bunch of women villains. The fact that the comic stars exclusively women would be a positive aspect if there wasn't something… a little icky about how this is all presented.
You have Viper literally calling her group the Femme Fatales with Mindblast and Sapphire Styx acting as succubi wanting to feed on the X-Men they've captured. It wastes no time in stripping down Kitty and Domino to their underwear before they play dress-up again and hit strip-clubs, brothels, and all sort of seedy areas while talking about how good it feels to play the rogue in this dilapidated and impoverished town.
That's to say nothing of how the comic just stops telling a story midway through. That part where Kitty, Domino, and Jubilee play rogue in Madripoor is a highlight reel more than an actual narrative. It comes off like naked padding, and we aren't made privy to any actual reason they're doing half of this before they trip over a lead and the story starts again.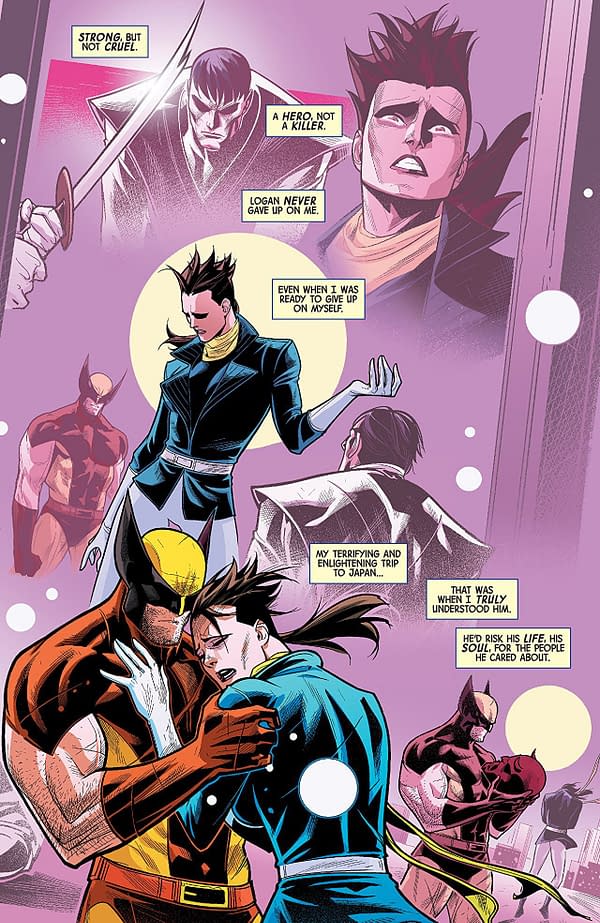 Thony Silas's artwork isn't bad. It's heavily stylized and uses geometric shapes to structure the body and faces of the characters. It is off-putting how often characters are shown in compromising positions or in their underwear, but that's more of an issue of content than aesthetic. Felipe Sobreiro is the color artist, and his work is solid if unexciting in this comic.
Hunt for Wolverine: Mystery in Madripoor #2 closes the book on my interest in this miniseries. The storytelling is uninteresting and at-times lazy. The artwork is solid but put to little interesting use. Give this one a hard pass.
[rwp-review-ratings id="0"]
[rwp-review-form id="0"]