Cerebus, one of the most highly regarded independent comic series by Dave Sim, ran for 300 issues from 1977 to 2004. From issue #26 to #50 ran a storyline called High Society. This story is considered the start of Cerebus becoming a vehicle for political commentary as well as a great jumping on point for the whole series.
In August, IDW Publishing is scheduled to release a multi-disc DVD that present the entire High Society story arc in a Digital Audio/Visual experience. Sim will be reading every issue in character and will include music and sound effects. Motion effects will also be applied to the story art. Along with the story, there will be editorial comments from Sim as he guides the reader through his creation.
"With the restoration of the High Society graphic novel now dragging on into its 3rd year—and no end in sight—it's Justin Eisinger and IDW to the rescue with Cerebus: High Society Digital Audio/Visual Experience DVD set! Thanks guys!" said Dave Sim.
This was originally done as a Kickstarter project but is now being offered up to everyone through IDW.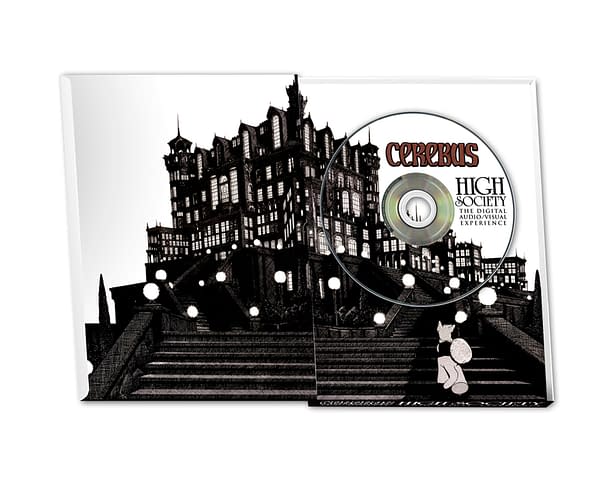 Enjoyed this article? Share it!