In Avengers #688… an Avenger May Die!
We've been looking through Marvel's solicitations for interesting stories, and we may have found one in the solicits for April's Avengers. As the weekly Avengers event No Surrender moves toward its conclusion, it looks like Marvel could be planning to kill off a member of the team. At least, the solicit for Avengers #688 seems to imply as much.
"As the final battle for Earth begins, one Avenger will sacrifice everything to give his teammates a fighting chance," the solicit reads. It doesn't explicitly say the Avenger will die, but it does say that he'll "sacrifice everything." That doesn't leave too much room for interpretation, though we admit it could be a swerve of some kind. It does explicitly say, however, that the Avenger in question will be a "he."
So who is (probably) going to bite the bullet in Avengers #688? And when can we expect them to return in a five part Marvel Comics event? Give us your best guesses in the comments. Here's the Avengers solicits for April: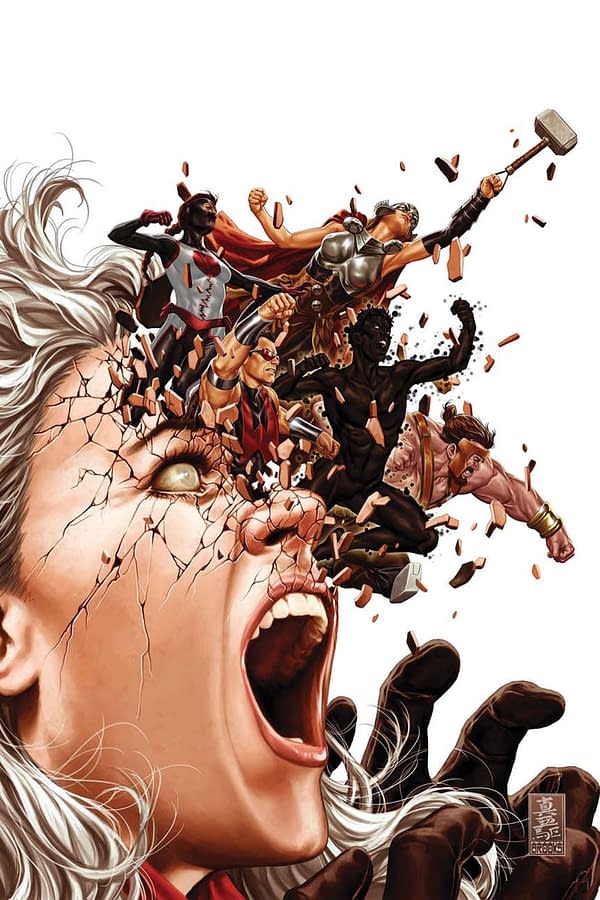 AVENGERS #687
AL EWING, MARK WAID & JIM ZUB (W) • PACO MEDINA (A)
Cover by MARK BROOKS
End of an Era Variant by Chris Sprouse
VENOM 30TH VARIANT COVER BY TBA
THE AVENGERS WEEKLY EPIC CONTINUES!
NO SURRENDER Part 13
The Avengers confront the traitor in their midst – but as the Earth begins to fall apart around them, their greatest enemy may be their best chance at survival.
32 PGS./Rated T+ …$3.99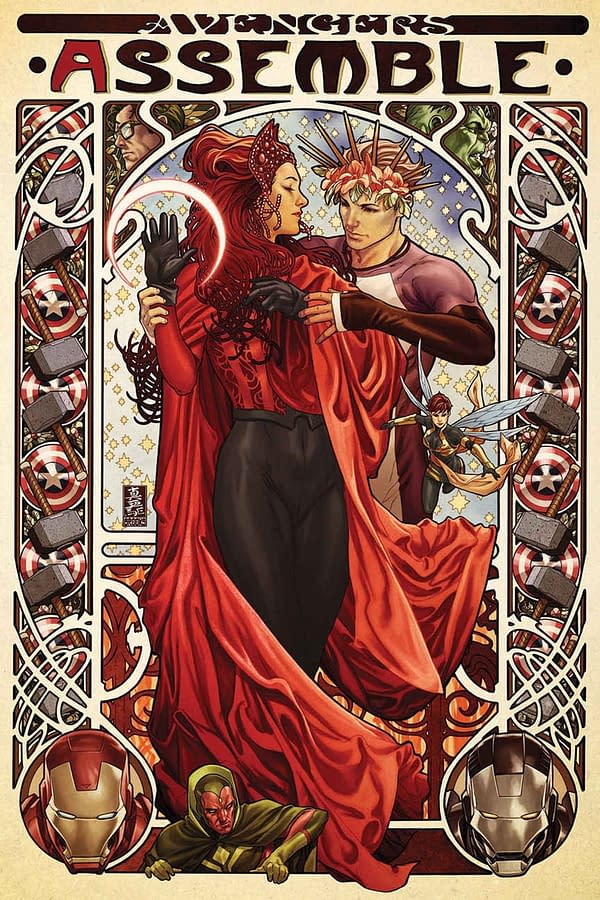 AVENGERS #688
AL EWING, JIM ZUB & MARK WAID (W) • KIM JACINTO (A)
COVER BY Mark Brooks
END OF AN ERA VARIANT COVER BY CHRIS SPROUSE
THE AVENGERS WEEKLY EPIC CONTINUES!
NO SURRENDER Part 14
As the final battle for Earth begins, one Avenger will sacrifice everything to give his teammates a fighting chance.
32 PGS./Rated T+ …$3.99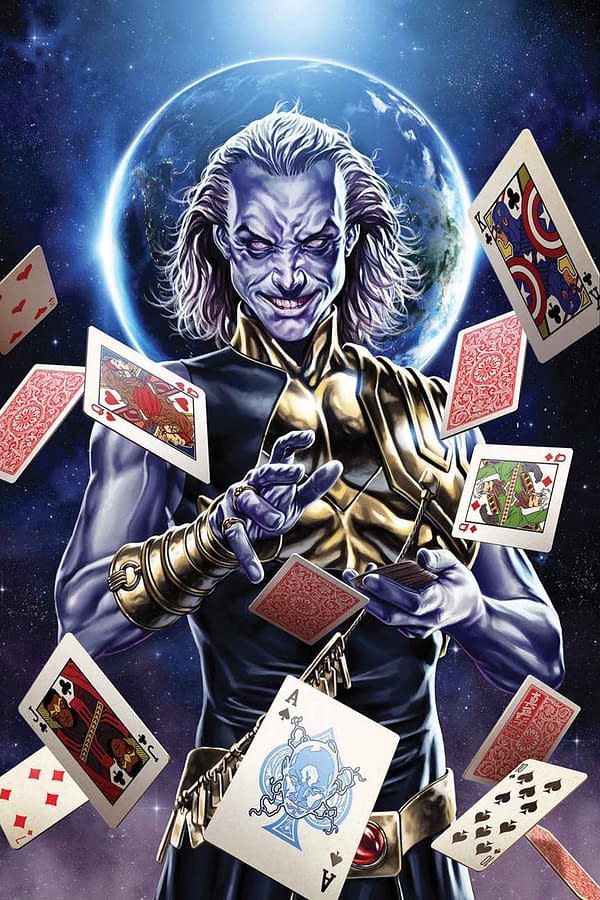 AVENGERS #689
AL EWING, JIM ZUB & MARK WAID (W) • PEPE LARRAZ (A)
Cover by MARK BROOKS
End of an Era Variant by Chris Sprouse
THE AVENGERS WEEKLY EPIC CONTINUES!
NO SURRENDER Part 15
One last battle against an impossible opponent. One last game with astronomical stakes. With the fate of the Earth on the line, a cry goes out across the Marvel Universe: AVENGERS ASSEMBLE!
40 PGS./Rated T+ …$4.99
AVENGERS #690
AL EWING, JIM ZUB & MARK WAID (W) • PACO MEDINA (A)
COVER BY Mark Brooks
End of an Era Variant by Chris Sprouse
Variant COVER by InHyuk Lee
THE AVENGERS WEEKLY EPIC CONCLUDES!
"NO SURRENDER" REACHES ITS FINALE!
The battle is over, and those left standing in the rubble have to find a way to move forward. As an era of the Avengers comes to a close, what will rise to take its place?
32 PGS./Rated T+ …$3.99