In Today's X-Force #1, A Mutant Death That Can't Be Undone? [Massive Final Page Spoilers]
Earlier today, we talked about foreboding clues from the pages of New Mutants #1 and X-Force #1 with potentially bad implications for the future of mutants and the island of Krakoa. But the final scene of X-Force #1 is far less subtle, offering what could be a massive status quo change for the new world of the X-Men when it's barely just been established.
Massive spoilers follow for X-Force #1 (and Batman #82 as well), so turn back now if you don't want to see them…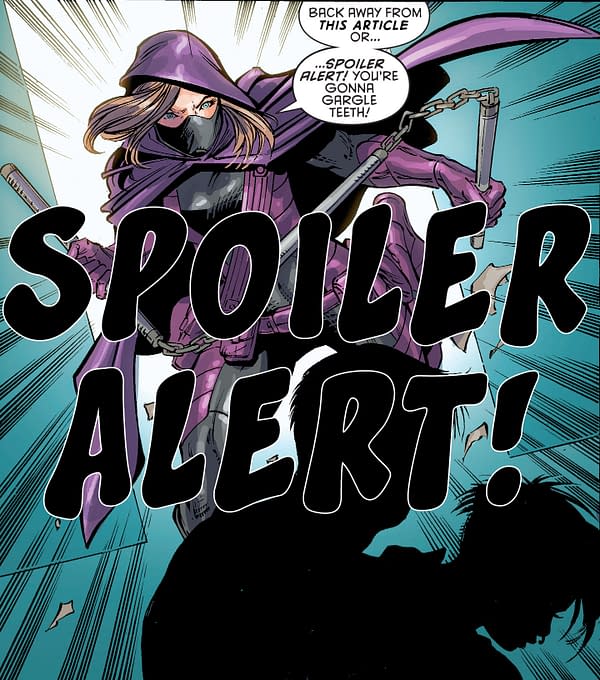 The final scene of X-Force #1 may be utterly shocking, but in retrospect, we should have seen it coming. Back at New York Comic Con, writer Benjamin Percy shared a tease for what to expect from the then-upcoming series:
People who were once enemies are now allies. The mutants are together on this team. Together on this island. And even though their sensibilities don't always line up, they have the same goal. Of course, people are gonna run up against each other. When we talk about villains in the largest sense, who are the antagonists of this series? I can't tell you that much, but let me give you a tease. Tease number one: something is going to happen at the end of X-Force #1 that will ripple across all the X-titles and leave you in pain and wonder. So just wait for that final page.
But in a world where Charles Xavier and the five can simply raise any mutant back from the dead, what could possibly happen to have such a ripple effect? Perhaps the death of the only mutant who can't be resurrected because one can't resurrect oneself.
And so, at the end of X-Force #1, stemming from an infiltration mission by Domino gone wrong, invaders come to Krakoa. Assassins. And Charles Xavier, who spent the issue talking of trust, and ignoring the warnings of Black Tom Cassidy, approaches the situation with naivety and gets what he should have expected in return…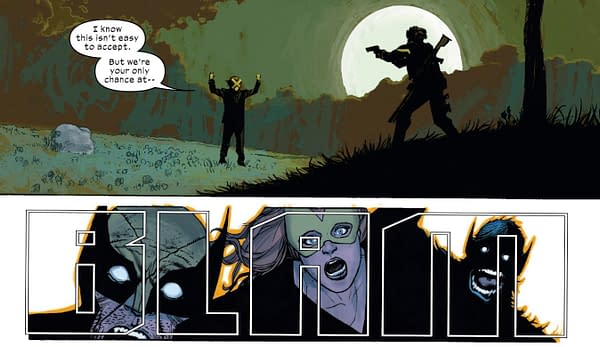 And yeah, we know. Never believe the death if you don't see a body. Is this good enough?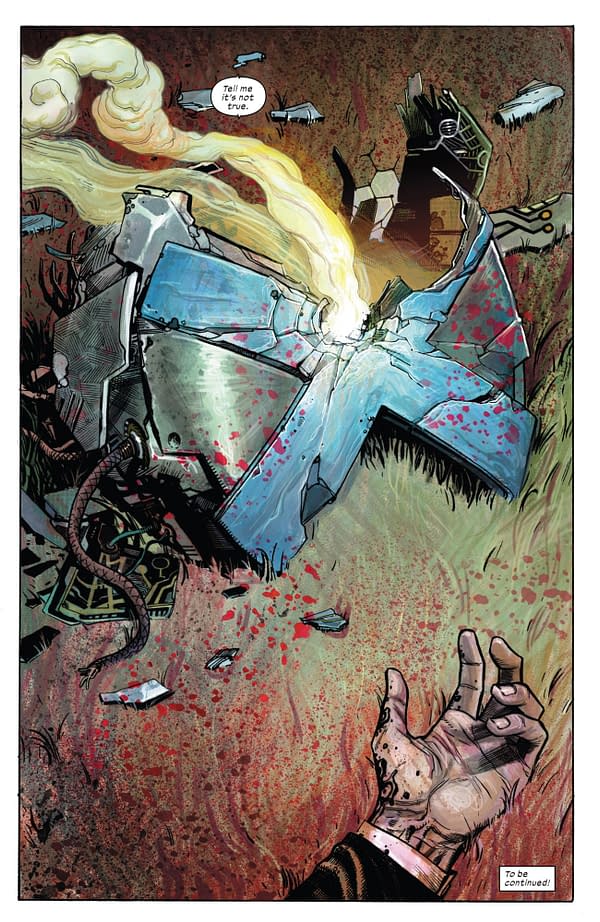 Might Charles Xavier have had backup plans for such an event? Or does this drastically change the future of the X-books going forward? There's not much info about what's coming, but for what it's worth, there is the cover to next month's Marauders #3 that shows the professor alive and well. Are the books' timelines already out of sync? Or is Xavier's death less permanent than it seems?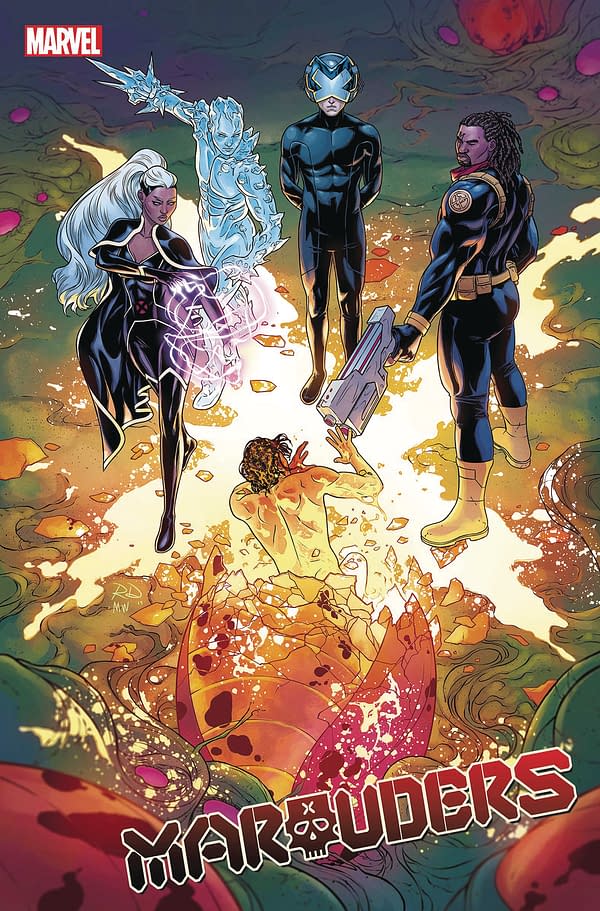 We'll have to wait and see. For now, though: a bullet through the head. Who wore it better this week? Charles Xavier? Or Bane?
X-Force #1 is in stores now.
X-FORCE #1 DX
SEP190760
(W) Ben Percy (A) Joshua Cassara (CA) Dustin Weaver
THE HIGH PRICE OF A NEW DAWN!
X-Force is the CIA of the mutant world-one half intelligence branch, one half special ops. Beast, Jean Grey and Sage on one side, Wolverine, Kid Omega and Domino on the other. In a perfect world, there would be no need for an X-Force. We're not there…yet.
Rated T+
In Shops: Nov 06, 2019
SRP: $4.99