Industry Reactions To Mark Chiarello Being Laid Off by DC Comics Trends on Twitter
The biggest impact of the layoffs at DC Comics, both inside the Burbank offices and from creators across the world, seems to be the absence at Senior Art Director Mark Chiarello, known colloquially as Chi. After all, this is what DC was saying about him in 2010…
"Mark is the kind of artist, editor and collaborator who is invaluable in not only his knowledge of the craft but his ability to inspire and pull out the very best work from the creators with whom he works," said Jim Lee, DC Comics Co-Publisher. "He's a true artist's artist." "Mark Chiarello is one of the most respected figures in the comic book industry," said Dan DiDio. "From NEW FRONTIER to SOLO to WEDNESDAY COMICS, he's spearheaded projects that helped elevate our expectations for what the art form can accomplish." Mark Chiarello joined DC Comics in 1993 as the comic industry's first Color Editor. He soon became the Editorial Art Director at DC, where he originated and oversaw titles such as BATMAN: HUSH with Jim Lee & Jeph Loeb, BATMAN BLACK & WHITE, SOLO, WEDNESDAY COMICS, THE NEW FRONTIER by Darwyn Cooke, and COVER RUN: THE ART OF ADAM HUGHES.
Bleeding Cool reported some comic industry reactions to his being laid off this morning, but they have been coming thick and fast through the day. Here's a few more from some people who you know who have shared them publicly – there are plenty more with greater vitriol shared privately as well. He has, after all, been trending on Twitter…
---
---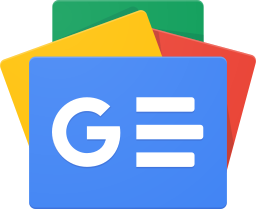 Stay up-to-date and support the site by following Bleeding Cool on Google News today!