Infinity Countdown: Daredevil #1 Review – Better Than You Understandably Expected it to Be
[rwp-review-recap id="0"]
Matt Murdock walks into a courthouse and sees something he never expected to see… anything. There is a stone being held by Turk Barrett. Before long, Murdock suits up as Daredevil and realizes that this stone allows Turk to hear thoughts, and the former henchman is using it to move up in the criminal underworld. Daredevil resolves to stop this from continuing.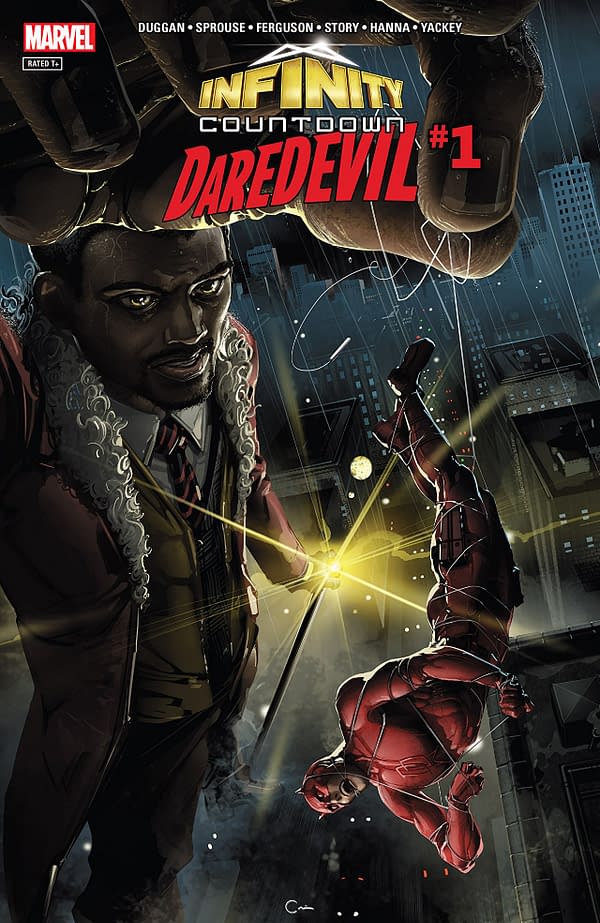 Considering this is a story about Turk Barrett with an Infinity Stone, this story is far better than it has any right to be. In fact, a big part of how it works is by recognizing how much of a loser Turk is, and even an Infinity Stone barely changes that fact.
Plus, Gerry Duggan writes a solid Daredevil. He understands the Man Without Fear fairly well, and he is good at focusing upon what people like about the character. This easily reads like it could have been penned by Charles Soule or Mark Waid.
As far as storytelling mechanics go, there are two moments that stick out — one for missing the mark and the other for being good. The one that misses the mark is highlighting that Turk is constantly aware of when the Stone is in his possession; this is a setup with no payoff. The other moment comes in the finale and is an impressive moment of showing not telling. That I won't spoil, but it's a solid moment of setup and payoff.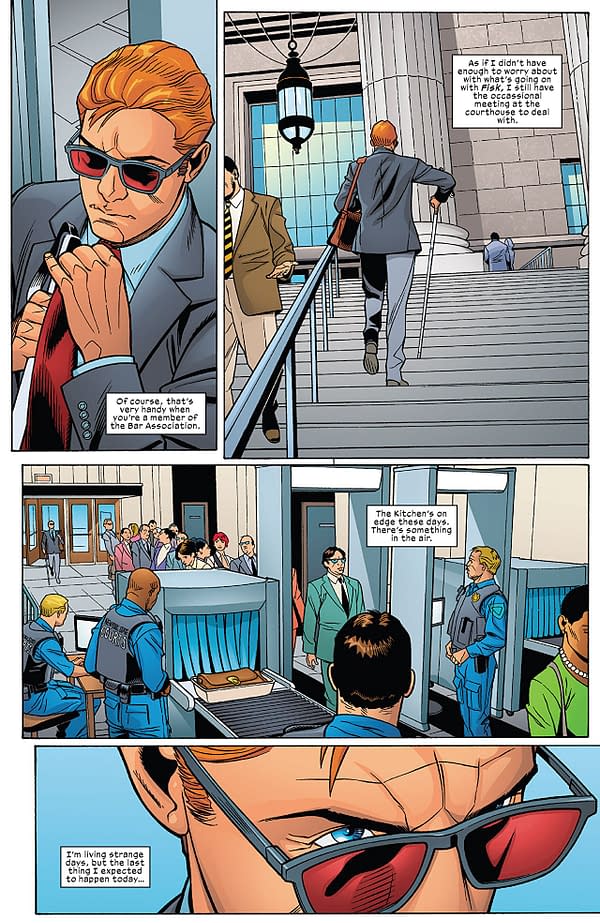 Chris Sprouse, Phil Noto, and Lee Ferguson team up to provide the artwork for this comic, and it melds so well that I had difficulty telling when one artist ends and another begins. You can tell if you look closely, but that doesn't change the fact that the book looks very good. These three artists bring a flowing style to the comic, which Daredevil should always have. It looks quite good, and Matt Yackey's color work supports it well with bright and contrasting shades.
Infinity Countdown: Daredevil only lightly connects to the main Infinity Countdown story, but it is a solid one-off tale focusing on DD and Turk. The pacing is solid, the premise is realized well, and the art looks great. This one earns a recommendation. Check it out.
[rwp-review-ratings id="0"]
[rwp-review-form id="0"]