Posted in: Comics | Tagged: amazon, Cat'N'Bat, Comics, HRL, interview, jason borelli, Sashko Danylenko, top shelf
---
Cat'N'Bat Creator and Animator Sashko Danylenko Talks Off-Color Humor and Omitting Dialogue
Bleeding Cool contributor Jason Borelli visited the MoCCA Arts Festival and caught up with another great newcomer graphic novel creator, Sashko Danylenko of Cat'N'Bat.
Cat'N'Bat marks the graphic novel debut for Sashko Danylenko, an animator and artist originally from Ukraine. While some authors go all-in on plots, Danylenko's stories are simple, six-page tales about a pair of mischievous, box-shaped friends (a cat and a bat) that go on ill-fated adventures.
Danylenko said at MoCCA Arts Festival in New York City:
"My idea was to make storyboard stories. When I created a couple of stories with the same size and same style, I realized that the storyboards looked like a comic book. I showed it to some friends, and they recommended me to write to a publisher and see what they say."
Published by Top Shelf Productions, the stories in Cat'N'Bat have no dialogue or conversations between the characters. According to Danylenko, that was intentional to appeal to international audiences.
Danylenko noted on the adult themes of the stories:
"I really love the style of cartoons from the Forties, the silent comedy style, and black humor. I was also inspired by Itchy & Scratchy from The Simpsons as well."
Danylenko also discussed his approach to off-color humor:
"It's fine to make a joke about yourself if it's based on your own experience, or if you talk about stupid stuff in general, but I don't want to hurt someone personally."
One of the more risqué stories involves Cat and Bat deciding to become Nazis, only to find out Bat is Jewish. Danylenko said that he showed it to his Jewish friends, and they encouraged him to keep the story as it was.
"It happens with [Ukraine] too. We don't need to forget about it. It's a lesson from history, and we need to keep it in mind to avoid some mistakes in the future."
Here's the first six pages from Cat'N'Bat, courtesy of Top Shelf Productions:
---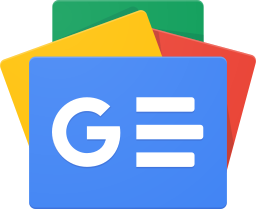 Stay up-to-date and support the site by following Bleeding Cool on Google News today!