Jamal Campbell's star has been climbing pretty steadily of late. Just a few months back he was the cover artist for Guardians of the Galaxy and Inhumans for Marvel as well as Bill & Ted for Boom!. He also got asked to create the banner image for the collaboration between Marvel and ESPNW.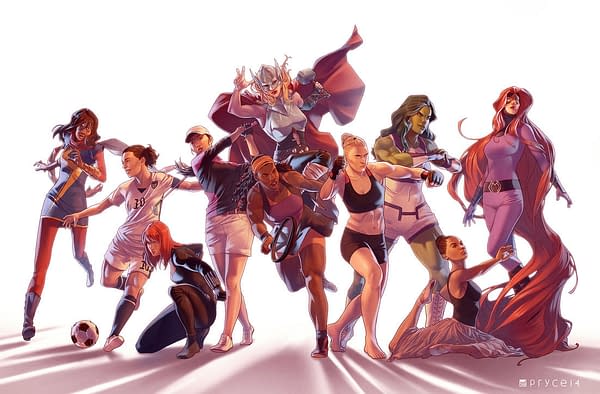 He also does an on-going webcomic called The Immortal Nadia Greene that was nominated for Best New Webcomic for 2015 and you should check it out here.
Here is Campbell doing a quicdraw of Amazing Spider-Man #12 Age of Apocalypse variant.
[youtube]https://youtu.be/ivD229KlOvw[/youtube]
Enjoyed this article? Share it!