Last month's MCM London Comic Con had Jim Shooter as a guest, and at his table were a number of folders, binders, full of memos, sketches, artwork from his long career at DC, Marvel, Valiant and more. He graciously allowed Bleeding Cool to take shots of a few of them, but these are just the tip of the iceberg of the folders he often brings to shows. But for Thanksgiving week, Bleeding Cool will be sharing a few of them, and you can check the rest with this handy dandy tag.
And they included Stan Lee's edict from 1978 on how to spell 'super hero' and 'comic book' – as 'superhero' and comicbook'. Which, for Jim Shooter, who started his career aged thirteen on The Legion Of Super-Heroes, may have been a tough pill to swallow.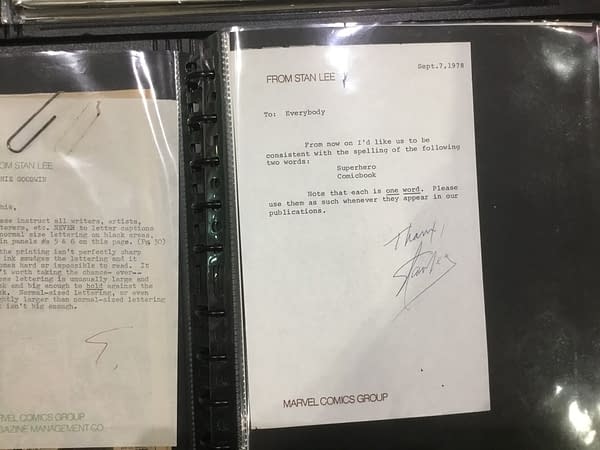 He had some other edicts as well, including his note to Archie Goodwin stopping letterers doing white lettering on black backgrounds, as the printing technology wasn't up to it. To be fair, it was still problematic ten years later on Neil Gaiman's Sandman and that's how the lead character always spoke…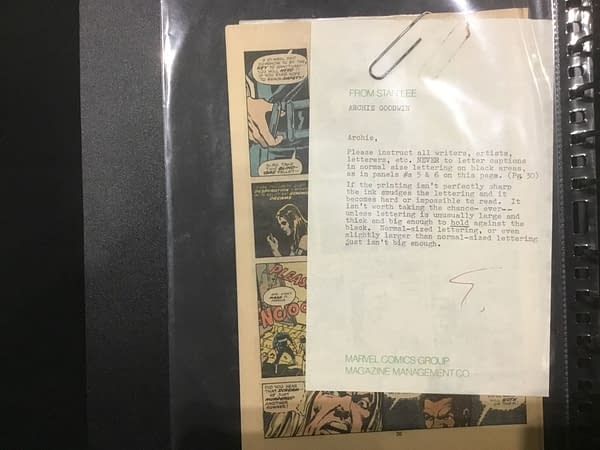 Enjoyed this article? Share it!