Jim Zub Just Pitched Another Thunderbolts Series And Needs Fan Support So, yours truly was being a casual fanboy this morning, tweeting at Jim Zub to obsess over his Thunderbolts book and asking if it will be returning after Secret Empire's conclusion:
https://twitter.com/joshdavisonbolt/status/879339332829663236
I was hoping for the best, even if I have kind of consigned myself to the fact that this particular series had been condemned to the axed pile.
However, showing a great deal of dedication to this series, Mr. Zub replied by informing me that he has submitted a pitch to Marvel! This of course does not mean that it's a sure-fire thing, but it does give this Thunderbolts fanatic a good bit of hope for the future. It also shows that Zub is dedicated to the series and bringing it back, which is a good look in this industry:
https://twitter.com/JimZub/status/879341189153128448
He did request that people give the book support, and Matt Yackey said it would help if people email Marvel to request Thunderbolts' return. Mr. Zub gave a more direct approach and suggested that we all talk at Tom Brevoort to give the series a return. I definitely plan on trying both.
To add a little editorializing, since I can't stop myself giving my opinions, this heartens this lover of the Thunderbolts and the Winter Soldier. After neither got an announced title with the 52 Marvel: Legacy announcement, I had worried that it will be a good while before the team or Bucky makes a return (and I still don't know if that scene from Steve Rogers: Captain America was the latter's death, given that explosions are about as lethal as punches in comic books).
I adored Jim Zub and Jon Malin's Thunderbolts. I've read the team from every era, from the Kurt Busiek and Mark Bagley early days, to the Fabian Nicieza New Thunderbolts, to the Warren Ellis/Rick Remender Norman Osborn era, Andy Diggle's Dark Reign stuff, and Jeff Parker, Declan Shalvey, and Kev Walker's fantastic Luke Cage era.
I love Thunderbolts, and Zub and Malin's material definitely ranks among my favorite runs for the team. So I am definitely hoping that they will get the book back, and we can get some more awesome fight-the-power adventures with the Winter Soldier, Songbird, Mach X, Atlas, Jolt, Moonstone, and the Fixer.
---
---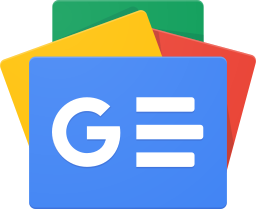 Stay up-to-date and support the site by following Bleeding Cool on Google News today!