Joel Schumacher To Revisit Batman Forever, Batman & Robin And Batman Triumphant In Year-Long Comic With Dustin Nguyen
Everyone hates the Joel Schumacher Batman movies. Batman Forever less so, maybe, but definitely Batman And Robin, for which he has apologised.
[youtube]https://www.youtube.com/watch?v=r6epsGrcuTs[/youtube]
"I just thought the last one had been successful, so I thought I was just going to be in a big, successful franchise movie. [And] in a weird way I was. Batman is still the biggest break I ever had and it completely changed my career, even if it was weak and I was weak in it. It was a difficult film to be good in. I don't know what I could have done differently. But if I am going to be Batman in the film Batman & Robin, I can't say it didn't work and then not take some of the blame for that."
At New York Comic Con, he took it on the chin,
Moderator Chris Hardwick then noted that Clooney has never been to Comic-Con before, to which the actor replied, "Yes, on top of it being my honeymoon, I am a virgin. … I think since my Batman, I was disinvited from Comic-Con for 20 years. I think that's just the way it works."

Hardwick also noted that Clooney was sporting some excellent Bruce Wayne cosplay, and that no one would say the actor was banned from Comic-Con because of Batman & Robin… out loud.

"Oh, but you're saying it," grinned Clooney. "I've seen all the comments sections on all you guys… I met Adam West back there just now, and I said, 'Hey, I'm really sorry.' We fist-pumped and I was like, 'Just hit me.' I'm sorry about the nipples on the suit. And he was like, 'Oh, it's O.K., old chum.'
And Joel has been talking about the films again, to Variety.
Then came "Batman & Robin." Was it your idea to cast George Clooney as Batman?
No, Val left at eleventh hour to do "The Island of Dr. Moreau." It changed everything. George made a noble effort. I was the problem with "Batman & Robin." I never did a sequel to any of my movies, and sequels are only made for one reason: to make more money and sell more toys. I did my job. But I never got my ass in the seat right.

Why?
They immediately wanted a sequel, but I said yes. There's nobody else to blame but me. I could have said, "No, I'm not going to do it." I just hope whenever I see a list of the worst movies ever made, we're not on it. I didn't do a good job. George did. Chris [O'Donnell] did. Uma [Thurman] is brilliant in it. Arnold is Arnold.
Though there are some attempts at rehabilitation. But it's noteworthy that Joel Schumacher has been talking about the films again.
Originally there was meant to be a third film, Batman Triumphant, which Joel Schumacher was signed on to direct, but it was cancelled after the poor reaction to Batman And Robin.
And that was that. Until next year.
Because Bleeding Cool has been told that Joel Schumacher is writing a twelve issue Batman comic, currently being drawn by Dustin Nguyen, which will revisit his intentions for the three films, or which two were made. Rewritten from scratch and telling one story, this will contain his original vision for the movies.
Expect an announcement when more of the scripts are in…
---
---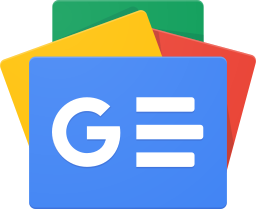 Stay up-to-date and support the site by following Bleeding Cool on Google News today!