Kyle Higgins, Alec Siegel And Rod Reis' Hadrian's Wall #ImageExpo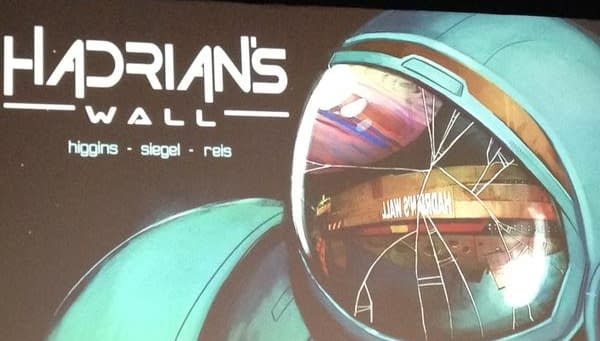 Peter Svensson sends us the notes from Image Expo.
Kyle Higgin, Alec Siegel and Rod Reis bring us a very futuristic Hadrian's Wall.
They describe it as like 80s sci-fi, Blade Runner, a sort of a murder mystery on the Nostromo. Isolated crew on a small ship, someone dies, so someone is sent to investigate and discovers that not only has his best friend been killed, but his ex is on board. With the added pressure, in the 1980s and the US and Soviet destroyed New York and Moscow, and united and formed a space colony. Now 100 years on, the colony wants independence, and war may break out.
The story is about relationships breaking down…. all kinds.
Catch up with the rest of the Image Expo announcements here.