Rock Candy Mountain's Kyle Starks and Chris Schweizer Create Mars Attacks Comic for Dynamite
The creative team behind Rock Candy Mountain from Image Comics, Kyle Starks and Chris Schweizer, have a new Mars Attacks! comic coming from Dynamite in October.
Starks is quoted by Dynamite as saying:
"Mars Attacks! is coming back to comic stands and I'm thrilled to be a part of it. I'll be bringing my two-time Eisner nominated trademark humor and action to this totally awesome and classic franchise. It gets even better. We've got award-winning cartoonist Chris Schweizer for art duties and he's going to hit a home run. Schweizer and Starks go together with Mars Attacks! as well as death rays and flying saucers. This is going to bonkers hilarious, bombastically over-the-top fun."
In Mars Attacks! #1, Spencer hasn't finished a dang thing in his life. So when he goes to visit his dad to see if maybe he can borrow some money, the last thing on his mind is global survival. Now Spencer and his father are on the run, trying to avoid being spaceray'd by a bunch of destruction happy Martians, heck-bent on zapping them dead!
The debut issue of Mars Attacks! #1 has variant covers from Tom Mandrake, Ruairí Coleman, Eoin Marron, Robert Hack, a special subscription cover drawn by Chris Schweizer, a blank sketch version and a remarked edition by Ken Haeser!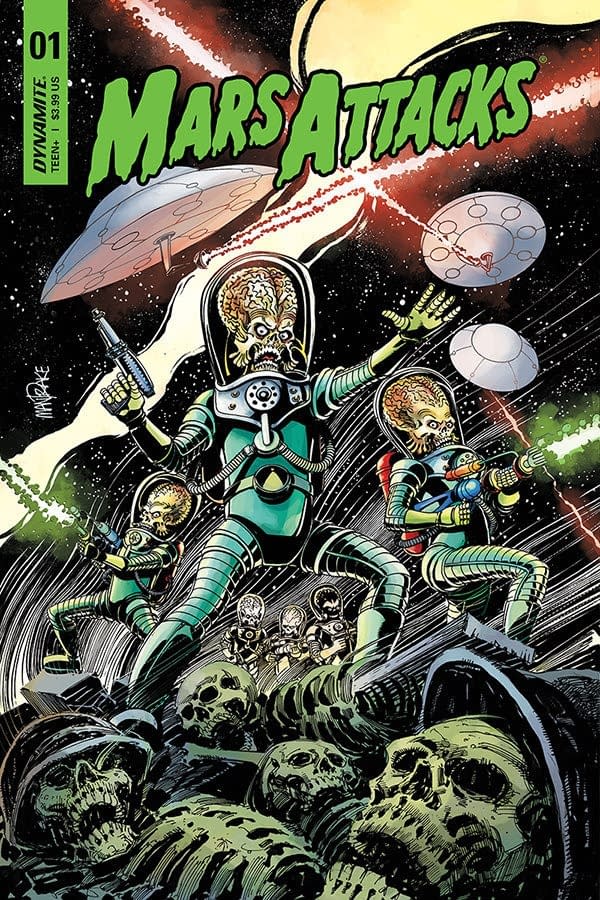 Cover A: Tom Mandrake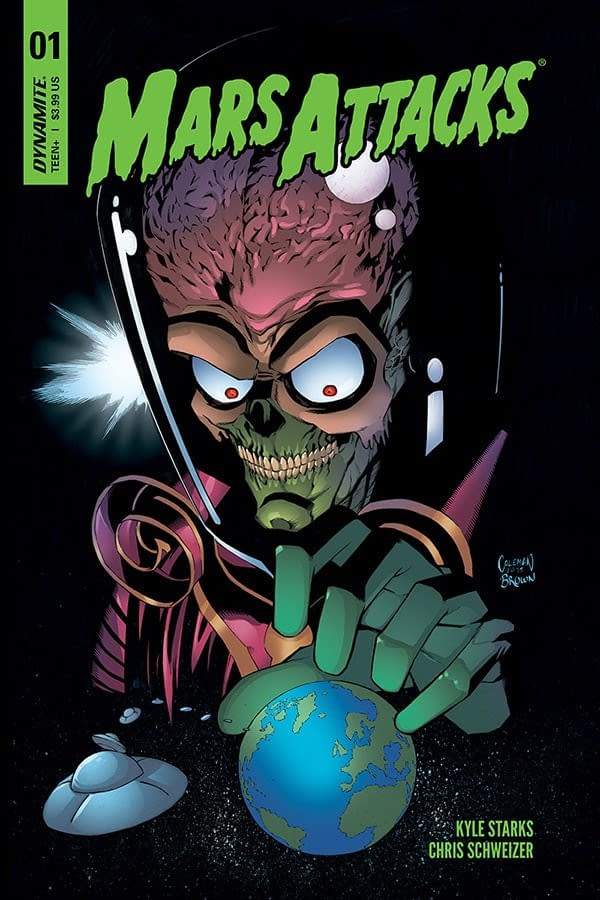 Cover B: Ruairí Coleman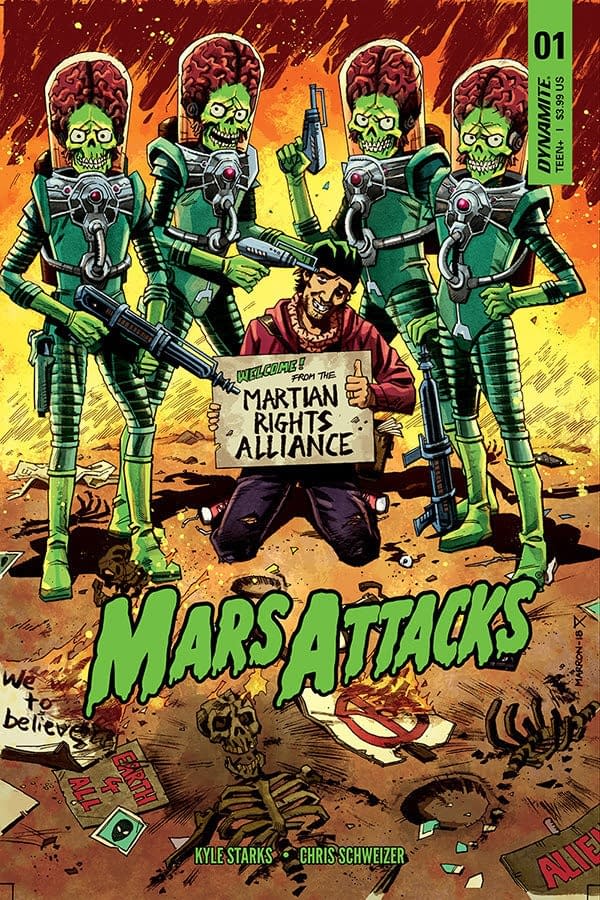 Cover C: Eoin Marron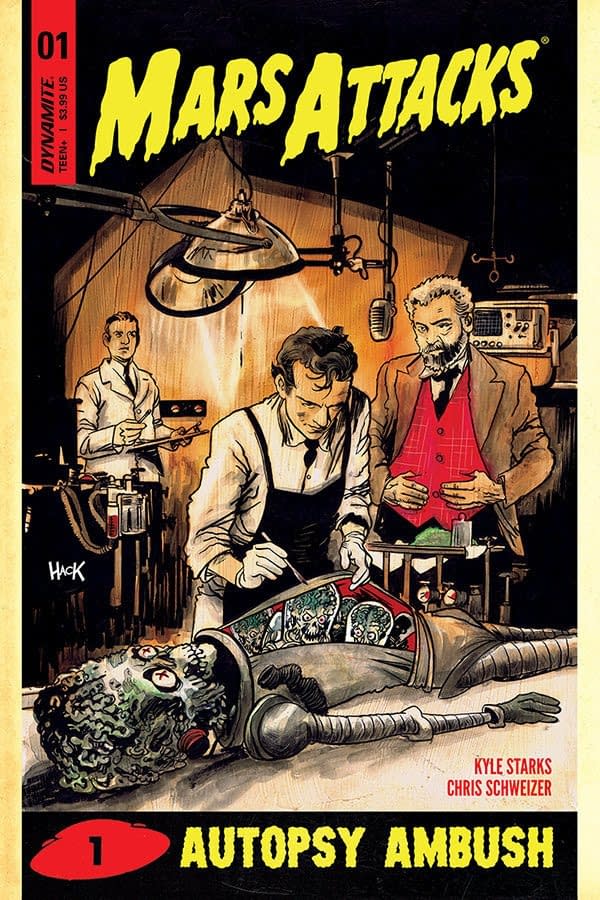 Cover D: Robert Hack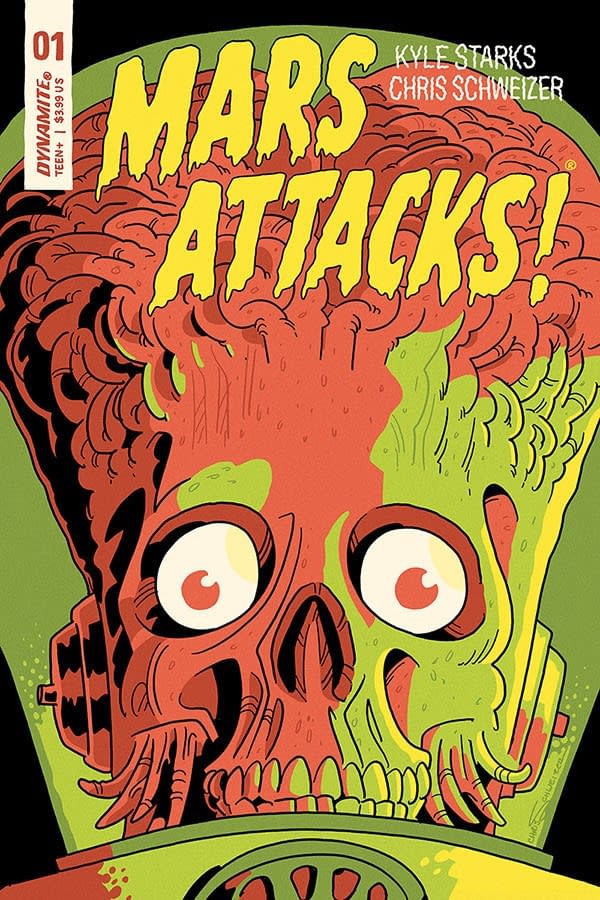 Cover E Subscription: Chris Schweizer
Cover: Ken Haeser Remark