Posted in: Comics | Tagged: Comics, entertainment, First Second Books, jay hosler, last of the sandwalkers
---
Last Of The Sandwalkers Combines Adventure & Science In The Spirit Of Exploration I should have been an entomologist growing up, not an unemployed comic book reviewer. I gleefully would turn over large rocks in my backyard, delicately removing the creepy crawlies I discovered underneath. They all seemed to coexist so peacefully in this tiny alien world, and so they would continue to flourish in their new digs: a plastic terrarium complete with a screen topper. Don't worry, I threw in a couple of leaves and sticks to make it feel like home. It felt like hundreds of these tanks inhabited my room, much to my parents' dismay. They did tend to reek after a while, either because my specimens died, or simply from the odors they naturally emitted. The flying ones seemed easier to catch when I received a butterfly net one birthday, and a few times I successfully helped caterpillars change into butterflies. Overall, my youth of bug catching was a constant adventure, for I never knew what I'd discover next in my backyard, and the thrill of the hunt is what I lived for every weekend.
Imagine my delight when I was introduced to Last of the Sandwalkers by Jay Hosler from First Second Books. Not only did this book make me feel like I was a curious youngling again with its diverse cast of insects and other invertebrates, but it also made the grown comic lover that I am revel at the amazing art and storytelling throughout. It's a beautiful blend of adventure and science-fiction, abundant in humor ("BOOGA BOOGA!"), and with plenty of twists and turns keeps you on the edge of your seat until the very end.
Lucy is a very inquisitive beetle, and gains permission to lead a small group of explorers across the sea of sand to discover if there's life beyond their little civilization. Their city of New Coleopolis was built after the old city was destroyed by three coconuts falling from the tree above, many saw as the act of their angry god Scarabus who wasn't pleased with the inhabitants' quest for knowledge. The beetles of New Coleopolis since then have always lived in fear, and are quite content to going about their mundane daily lives. Not Lucy, though. She's a scientist and an explorer, thirsty for knowledge and will go any distance to attain it. Joined by her companions Professor Bombardier, Raef, Mossy, and the head of the Science Ministry Professor Owen, they trek across the vast unknown for a long while before making any worthwhile finds. It's uncertain why Professor Owen decided not only to approve funding for the expedition, let alone join the group, but his ulterior motives are soon known when Lucy discovers the skeleton of a human being sticking out of the sand. Wanting the glory and credit all for himself, Professor Owen literally launches the group far away, exiled to a new land. There they explore their new surroundings even further and try to formulate a plan to return to New Coleopolis and expose Professor Owen for the fraud he is.
Both in the desert and in this luscious new paradise, Hosler is able to sprinkle in scientific facts about both beetles and the other animals that inhabit the settings. He's able to do it in a way that feels very natural to the reader, and doesn't dumb it down or make it seem planted. I admit I did have fun learning certain defense mechanism different species of beetle employ, amongst other cool facts. I forgot to mention that the beetle Raef is actually a cyborg built by Lucy, and his Inspector Gadget­-esque devices never fail to entertain—especially since he's not the one in control of his own body. Later in the story it is revealed that the group has a tighter bond than previously thought, and the reason everyone's very tight-lipped on the subject revolves around Raef and his mysterious past. The story itself even introduces readers to parallels between our world and theirs, especially when it comes to science versus religion and the act of questioning the world around us. While Hosler is a biologist as well as a cartoonist, not once does it feel like he's preaching against religion, but rather inviting the reader to explore the world around them, much like Lucy does. The illustrations are intricately detailed, and mesmerizing to look at. I was definitely reminded of shades of Jeff Smith and Bill Watterson, giving it that inviting feeling of guaranteed enjoyment. The reader is always able to tell the similar looking characters alike, never causing a sense of confusion. Some of the contraptions created are incredible as well, highlighting Hosler's great ability to blend genres and styles.
Last of the Sandwalkers has been one of the most enjoyable reads in recent memory. A perfect all-ages title, readers will become enthralled with Hosler's magnificent imagination and endless creativity. Here's hoping that a sequel comes from it, because I could easily see this adapted as a DreamWorks animated movie, it's that good.
Last of the Sandwalkers (First Second Books)
by Jay Hosler
320 pages, B&W
$16.99
Available Now
Cameron Hatheway is a reviewer and the host of Cammy's Comic Corner, an audio podcast. You can bug him on Twitter @CamComicCorner.
---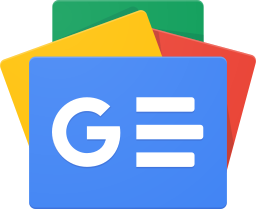 Stay up-to-date and support the site by following Bleeding Cool on Google News today!