Lauren Stohler Sells Three Early Reader Graphic Novels, Gnome And Rat
Gnome and Rat by Lauren Stohler is an early reader graphic novel series, which follows the everyday adventures of best friends Gnome and Rat, as they embark on shenanigans in their forest home. Rotem Moscovich at Knopf has bought world rights to Gnome and Rat and are planning to publish the first of the series in the summer of 2023. Lauren tweeted out "BEETLEBUTTS & BUMBLEBUNS! Gnome + Rat = best buds in a warmhearted world, and I CAN'T WAIT to celebrate their shenanigans! …with icicle soup, maybe. Or mushroom sausage? OOH, icicle soup WITH mushroom sausage!"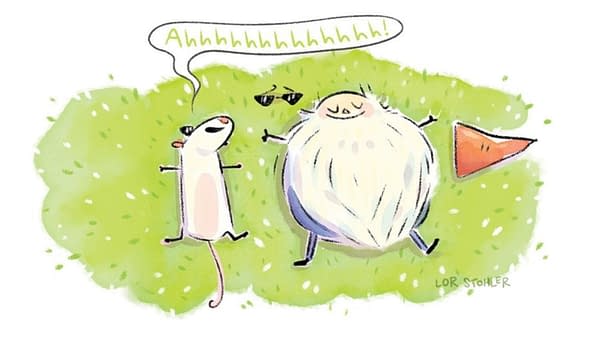 Lauren Stohler recently created the picture book The Best Worst Poet Ever published by Atheneum Books for Young Readers, part of Knopf, and lives and works in Connecticut, where she creates art and pug poetry with her husband Gareth, as @Inkpug. Alfred A. Knopf Books for Young Readers is an imprint of Random House Children's Books and Rotem Moscovich is its Editorial Director, after previously working at Disney Hyperion.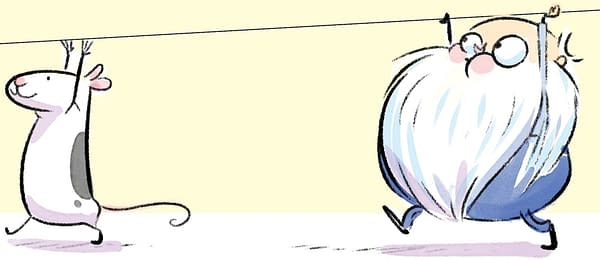 Lauren Stohler's agent, Thao Le of Sandra Dijkstra & Associates brokered the three-book deal. Thao represents picture books and graphic novels by author-illustrators, Middle-Grade fiction, and Young Adult across genres, as well as Science-Fiction/Fantasy and select Romance for adults. In the picture book realm, she's excited to work with illustrators who write their own picture books and is most drawn to art that is emotive and vivid. Her tastes tend towards stories that are character-driven, witty, progressive, and end with a twist. In Middle Grade and YA, whether in prose or graphic novel format, she's currently seeking contemporary stories that are witty, heartfelt, and authentic. She's especially drawn to stories about family and friendships from the POV of diverse protagonists. She's a fan of young characters who are passionate about the arts, sports, STEM, activism, and geeky fandoms. She adores stories with a touch of magic and whimsy and is a fan of mythology and fairytales. In the Adult SFF realm, she's a fan of character-driven contemporary fantasy, near-future science fiction, and romantic space operas. She is particularly excited about stories with fresh twists to common genre tropes.