Liam Sharp Has A Mystery New Comic For February 2018
Liam Sharp, who recently concluded a run on the Wonder Woman rebirth title for DC Comics (and got an exhibition out if it at Derby Museum and Gallery and also ended up on the Wonder Woman movie DVD extras) has something new. Not just his upcoming Metal-related Justice League comic but something else that he is keen to tease. That's just a panel. Something wild man and barbariany? In woods or forests? But that's just one panel. And Liam is known for his innovative and interesting page layouts, maybe if we pull back a bit? Impossible temples? Stone steps and foliage? Gods and goddesses again, maybe?
Whatever it is, since it's out in February, we'll probably learn more in about three weeks or so…
Liam Sharp gave up going to university when, at the age of 17, he became apprentice to legendary comics creator Don Lawrence, before going on to work on 2000 AD. But it was being headhunted to draw and co-create Death's Head II for Marvel UK that brought him international attention, working on X-Men, Hulk, Spider-Man, Venom, Man-Thing (for Marvel Comics), Superman, Batman and Spawn: The Dark Ages for Todd McFarlane. His fantasy tastes that were exhibited in his Marvel UK title Bloodseed led him to work on more mature books for Verotik, including GOTH, Jaguar God and Frank Frazetta's The Death Dealer. He also co-created the WildStorm series The Possessed with Geoff Johns, which really is overdue a revival.
He also set up his own publishing company, Mam Tor Publishing, with wife Christina McCormack and created the anthology series Event Horizon, featuring work by Glenn Fabry, Brian Holguin, Ashley Wood, Simon Bisley, Alan Grant, Steve Niles, Emma Simcock-Tooth, Ali Powers, Kev Crossley, Lee Carter, Dave Kendall, Bagwell and, well, me. They also produced a free sixteen-page comic given away from with Time Out Magazine for which Sharp was the art director.
Sharp went on to illustrate the controversial and critically well-received DC Vertigo comic Testament written by Douglas Rushkoff, and the Countdown-related title, Lord Havok and The Extremists and the comic based on the video game Gears of War.
He co-founded digital comics publisher and distributor Madefire with Ben Wolstenholme and Eugene Walden and is the company's CCO. Oh, and he wrote the novel God Killers. So, you know, he gets on with stuff.
Sharp is involved with a Midlands-based art movement Beardism, certain elements of which are similar to Dadaism. The practitioners are required to wear beards, though this can be interpreted as symbolic. An exhibition was held in the Crompton Arms, a Derby public house and alternative art gallery, featuring the work of Sharp, Ali Pow3rs, Adam Dutton and Chris Tree.
You know, this preview artwork has a guy with a beard…
---
---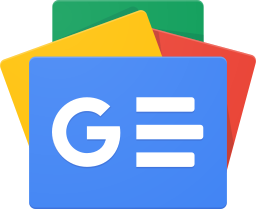 Stay up-to-date and support the site by following Bleeding Cool on Google News today!