Popular UK discount clothing store, Primark, has pulled Walking Dead T-shirts from its stores, nationwide, after complaints that they are racist.
Referencing a scene in the comic and TV show, where Negan executed one of the regular characters with his wire-wrapped baseball bat, he uses the phrase "eeny meeny miny moe" continuing "catch a tiger by its toe" which is the version I learned forty years ago.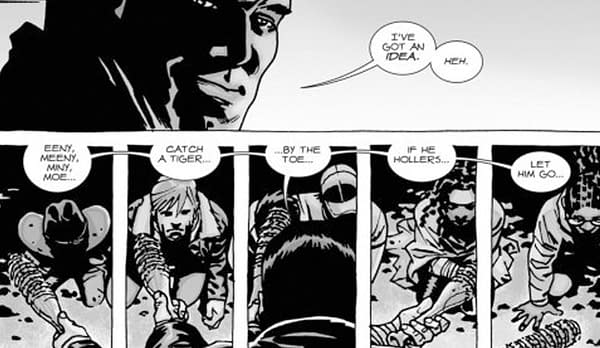 However its Victorian version used "nigger", before "tiger" replaced it to be more… well, what's known nowadays as "politically correct". And for some people, that's still the version they know. And what the T-shirt phrase refers to.
You know, I never thought any Negan-related controversy would revolve around something the character didn't say.
Enjoyed this article? Share it!