The Limbo Lounge Review: A Delightfully Strange Romp Between Life and Death
Purgatory is a popular subject in books, movies, and TV. In Limbo Lounge, author and artist Dave Calver brings his take on the topic to comics. Our story follows Lou, a man who wakes up morphed into a giant flower in an unknown world. If that description seems odd to you, then buckle up — Limbo Lounge only gets weirder.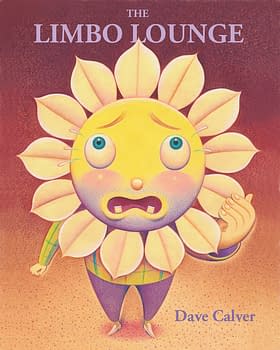 If you're the type to rush through comics, Limbo Lounge isn't the one for you. The story has to be taken in slowly. Quite a lot happens without any of the characters saying a word. Instead, you're made to focus on the strange, otherworldly art, seeking answers alongside Lou. Along the way you're given snippets of story. A large portion of why these people are here and just what happened to them is left to the imagination. All the clues are hidden in the artwork, but it's up to the reader to discover the truth.
The story of Limbo Lounge is as odd as the people who inhabit it. Calver takes his tale of purgatory down an interesting path. One could argue that there are very few "good" people in the Limbo Lounge. Even those whose crimes aren't spelled out have an air of deception and darkness to them. The ones we learn more about range from sociopathic to potentially justified — all depending on how you look at it. They all fit in with the theme of the in-between: not good enough, not bad enough. Simply stuck.
Where their final destination is and whether or not they're to be punished seems to fall squarely on the shoulders of the cast themselves. As they grow bored of sitting day in and day out in the lounge, they make decisions that ultimately seal their fate. We learn more about them through their actions, needs, and wants than we would through unnecessary dialogue. And what is shown is absolutely stunning.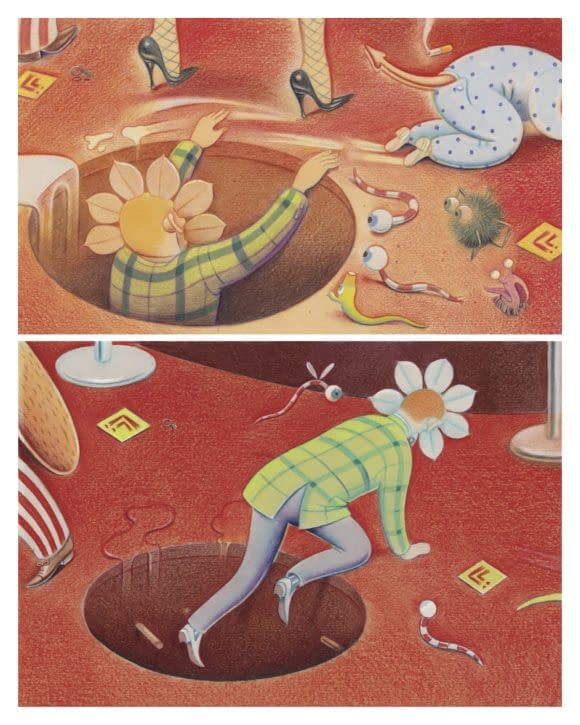 Color plays a large part in telling Limbo Lounge's story. The Dali-esque outside world is shown in shades of gray. It comes across as heavy and oppressive — exactly as the characters later describe. The lounge itself, in contrast, is a medley of bright colors and characters. Yellow-faced flower men share a drink with bespectacled nuns as they do their best to avoid chainsmoking princesses. It's the perfect balance to the blue-shaded flashbacks offered later in the book. Limbo Lounge carries its heart and the weight of its brilliance in its odd illustrations and varied palette.
If you're looking for something to savor, something that appreciates the odd parts of the world, you'll want to pick up Limbo Lounge. It's available now for $29.99 in print or $22.99 digitally through IDW Publishing.