Lobo's Daughter Crush Gets Superman's Origin – Just at Burning Man (Teen Titans #25 Spoilers)
Teen Titans #25 is published today and gives us the long-promised origin of Crush, Lobo's Daughter (allegedly) but also gives her a story stolen from Superman. That's if Ma and Pa Kent were a couple of stoners at Burning Man.
Hell, maybe they were and they just kept it from Clark all this time.
And while her lineage is still uncertain, and the narrator fairly unreliable, we do get to see a crashing space ship…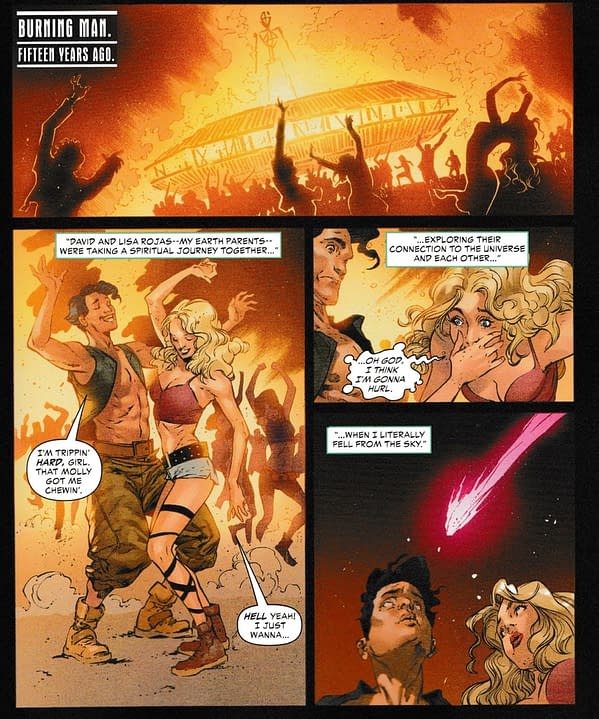 …and the baby inside.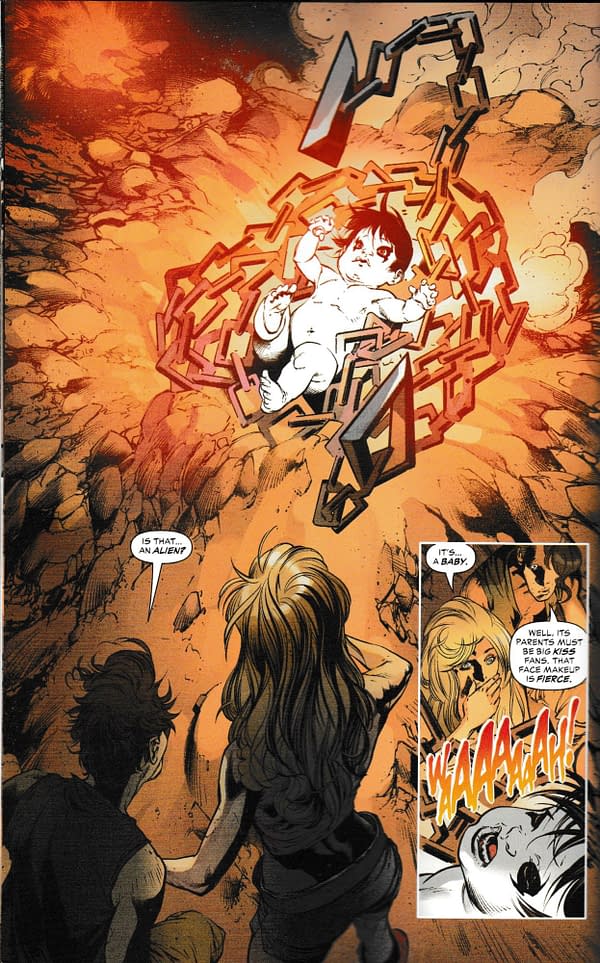 As this issue sees Crush make a new friend – and probably a new member of the Teen Titans. Welcome Obelus, we hope you survive the – oh no, wait, that's the other guys.
TEEN TITANS #25
DC COMICS
(W) Adam Glass (A) Max Dunbar (A/CA) Robson Rocha
Learn the secret origin of Crush, daughter of Lobo! When Crush drags Djinn along on a road trip to find an important item from her past, the two get into hijinks that'd make Thelma and Louise jealous. Crush is on the hunt for Obelus, the mysterious alien chain that once protected her as a child, but here's the kicker-it's in the possession of a man named Ezekiel, who killed Crush's adoptive human parents! Plus, in the backup story, learn how Roundhouse got home from space in TEEN TITANS #21!
In Shops: Dec 19, 2018
SRP: $4.99