'Long Lost' Review: A Captivating Horror Comic With Room To Grow
Slick art, a chilling story, and a palatable sense of dread; welcome to Long Lost. With their attention to detail and allowance of their story to expand and move on its own unburdened by unnecessary dialogue, Matthew Erman and Lisa Sterle have created an incredibly effective horror comic. Unease is the name of the game in Long Lost. There's plenty to see in the minimalistic panels, each adding to the sense of foreboding carried throughout the story. The clean artwork creates an aura of terror as anything out of the ordinary immediately draws your eye. Color is used sparingly, forcing your attention to grotesque imagery from which you wish you could look away.
We know very little about the world that we find ourselves in or the mysterious pasts of Piper and Frances. This lack of information could be frustrating elsewhere, but comes off as intriguing instead thanks to steady pacing. Even in the downtime of the two sisters, there's no way to be bored. Each are living fully fleshed-out lives that you can feel in the small moments we're given.
That's what's truly wonderful about Long Lost. It doesn't feel like Erman and Sterle are trying to recount a mystical tale or lead us through some sordid family history. Instead, it's as if we find ourselves playing voyeur, watching from the shadows the lives of two very real people. Even with the supernatural elements their reactions to strangers, one another, and the struggles that come from dealing with such a curse feel ultimately very pragmatic.
Much of this comes from Sterle's natural-feeling panels; they're able to stretch their wings and take the space they need to tell the story, thanks to pointed silence in dialogue. It's a tendency that carries over even to the prequel pages on their website. If you were to strip all conversation from this issue — a pity, given Erman's enjoyable writing — I truly feel as if this story could be told nearly as well. Erman and Sterle have something special here. I'd liken it to a less stomach-churning Junji Ito — an influence, according to the duo. If you're looking for a subtle horror that grows in a natural, creeping way don't miss picking Long Lost up in November.
In the meantime, you can pump yourself up with the soundtrack and their Facebook page here.
---
---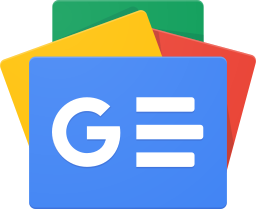 Stay up-to-date and support the site by following Bleeding Cool on Google News today!