Luke Cage #169 Review: A Joyous Ass-Kicking Parade
The mine has caved in around Luke Cage and Gonzo Acosta. Thankfully, with Luke holding up half of the cave, he and Gonzo now remember who they are.
Meanwhile, Ringmaster is ardently trying to make sure that Luke Cage is dead, as his guards keep telling him.
It's a recipe for an ass-kicking, as Luke Cage is ready to get out of prison once again.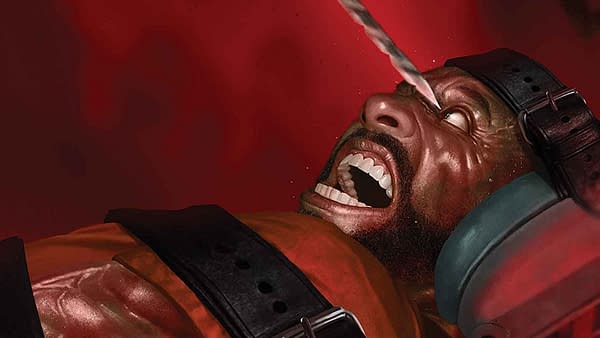 Luke Cage #169 delivers a wall-to-wall slugfest and not a moment too soon. The bulk of this book gives us Luke pounding his way through everyone Ringmaster throws at him. Every guard and inmate are thrown Luke's way, and we get to see him knock his way through all of them.
The concession for this joyous time is, unfortunately, any nuance that was alluded to at the beginning of "Caged!" The little moments that touched on profiling, prisoner abuse, and other issues with the American penal system don't receive a payoff. The closest thing is Luke's monologue about Ringmaster stripping away the identities and individualism of the town he held under his control, which could be counted as an allegory for the U.S prison system.
The ending feels a bit rushed overall. Luke brings down the Ringmaster (I guess that's technically a spoiler, but only if you're being a bit unrealistic), and the town is given back their lives. Luke has a few words on it, and then he leaves. This all happens in the space of a page.
That, Ringmaster is a lot of fun in this comic. He's petty and a little weaselly. He's realistic about the kind of villain he is, which is why he set his sites on this small town in the beginning. He's still slimy enough that it's fun watching Luke kick his ass, though.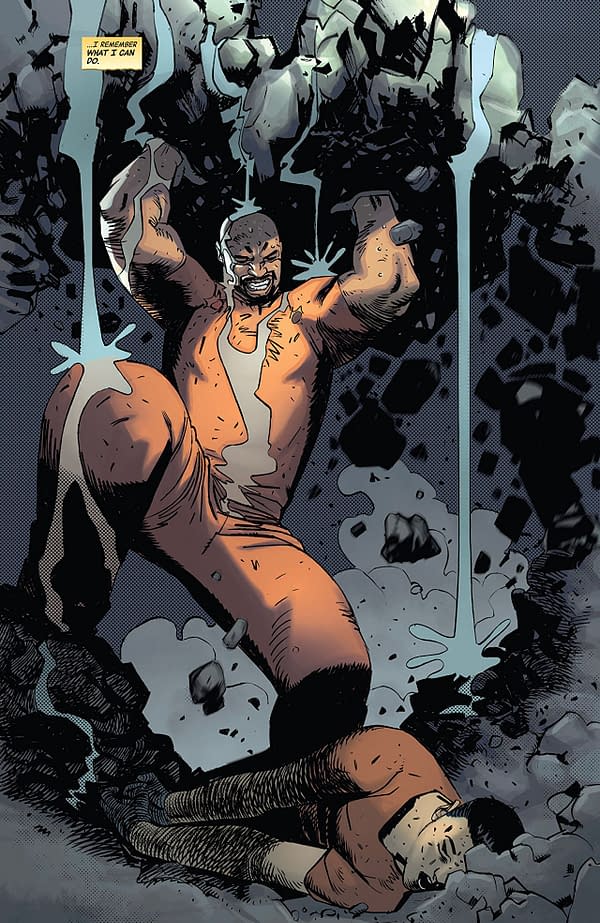 Guillermo Sanna's artwork is allowed to shine all the more in the extended action sequences in Luke Cage #169. He gets creative with the action sequences, and his gritty style continues to fit the tone of the story very well. Marcio Menyz's faded and pale color work aids in establishing that visual tone, and the overall comic is gifted with an appealing and cohesive style.
One more issue of David F. Walker's Luke Cage awaits us, and I am quite sad for it. The series has had its ups and downs, but I always looked forward to the latest adventures of the Power Man. This was definitely one of my favorite issues of the series for just how fun it was, and I definitely recommend it. Pick this one up.