Making The Killing Joke Canon Again – The DC Rebirth: Batman Panel At San Diego Comic-Con By Joe Glass has been taking notes at the Batman panel at San Diego Comic-Con
Panel includes James Tynion IV, Mark Doyle, Tom King, Scott Snyder, and Julie Benson and Shawna Benson.
Snyder to talk about All Star Batman, jokes when he pitched the title to Jim Lee he was like 'F-ck you!'. Talks about how Greg Capullo wanted to take a break to do something different before coming back, and Snyder thought about all the artists he didn't have to opportunity to work with but wanted to, and also the various villains he hadn't had the chance to use yet, so it' spitting all of them together in one place. Snyder praises how Doyle curated the line in such a way that everyone is handing different parts of the Batman and Gotham world, and Snyder can 'go off road' with Batman. New art showing Killer Moth and Firefly, and talked about how Two Face thinks everyone is truly evil, and as Batman tries to take him to a cure for Two Face made by Harvey Dent, but Two Face threatens if they reach their location he'll release everyone's deepest, darkest secret to the press.
Tom King praises the script for ASB issue one as best comic script he ever read. Villain in chainsaw art is Black Spider, and KG Beast is a big villain in the book. Snyder says John Romita Jr is doing the work of his life. And then praises the whole art team, including the back ups, which will show the rise of Duke Thomas and the secret history of Robins. Then praises the fans, saying his blown away by the support they've received. Onto Batman, talking about working together on Batman Rebirth issue, and how King and Snyder wanted to write something about how the Batman story never really ends, and how life feels like it comes to the end but it doesn't it just keeps on going on. Joked about how they can't believe they used Calendar Man, and outsold Civil War.
King talks about how he and Mikel Janin are doing something unique with the next arc and the double shipping, and keeping the quality of a monthly in the quicker pace. Next arc is called 'I am Suicide'. Says next things David Finch is drawing Cyborg, and Flash, King says can't say what they're doing, but they're coming. Talking about Gotham and Gotham Girl, King says the idea came from he and Snyder at some con drinking Scotch from a bottle, and talking about what hasn't been done in Batman, and came up with instead of a new writer coming on a making a new villain and Batman finds out they're evil and stops them, what if he came across a new hero, and ones that surpass what Batman can do. Detective Comics now, Tynion IV talks about the legacy of the mantle of Detective Comics, not only the comic that brought us Batman, but also the book that gave the company its name. It's a tremendous legacy and take that challenge. That's why he knew he wanted to do a Batman team book. He knew right off the bat (pun unintended, I believe) that he wanted to make Batwoman the co-lead, and explore aspects of the new Kate Kane that hadn't been explored previously. Tim Drake is Tynion's favorite character in all of comics, which got some applause. He then gets Paul Charles a.k.a. The Gay Comic Geek to stand up as he's cosplayed in a great cosplay of the new Tim Drake Robin costume. He promises that by the end of the series, everyone will love all these characters he loves as much as he does.
Snyder hints that there are things that will be crossing over between the books. There is a bigger story in play.
King praises Detective Comics as his favorite book of the Rebirth, stating it has the soap opera action feels he loved of Chris Claremont/Jim Lee X-Men.
Onto Batgirl and the Birds of Prey next, Benson's talk about how the core three heroes present with immediate story opportunities because of they're different views and methodologies for taking on crime. They talk about opening their first emails of Clair Roe's art and how it was like opening a Christmas present.
Now showing art for Batman: Night of the Monster Men, and they bring up Steve Orlando. King is asked what he sets up for the story in Batman, so he took Hugo Strange to honor Batman #1, and how this crossover launches from his view of Gotham as a disaster and bringing it to reality. It's Strange's plan and Batman's response.
Orlando is asked how fun is Strange to write, and why is he always naked in the scripts he turns in (except for a watch). Strange is like Batman without the tragedy, obsessed with perfecting his body and mind, and thinks all of Gotham is mad but him. He thinks he knows all the things about Batman, but he doesn't, he misses the core.
They praise Riley Rossmo's designs and art in the issues. Snyder says it's a super fun concept, but also full of heart, and Tynion praises Orlando for his ability to do a story that would have taken him three issues, and he does it in one and still hits all the emotional notes. Q&A session now, Adrian Perez, the kid from Little Fish and huge Grant Morrison I interviewed last year is up first with his infectious enthusiasm, asks if there'll be any more Wildstorm characters coming in, and starts pitching Jack Hawksmoor in Gotham City – Orlando says he'd love to do all those things in a second. He says there's a plan for those characters, like Midnighter & Apollo, and if you show your love for them they'll do it. They saw the demand for Midnighter and they knew they had to do it.
The Bensons are asked why they felt it important to make it canon that the Killing Joke attack definitely happened? Benson's say it is something that just felt hugely important to the character, and the strength and growth of the character going through her disability and her regained use of her legs etc. Paul Charles asks Tynion, as being a huge Tim Drake fan, and asks about the rumors of Drake's death etc, Tynion says don't believe what you hear on the Internet, and that he loves Tim Drake, and the Tim he's writing in Detective is the Tim he grew up with, and promises to keep reading, Tim Drake fans will be excited about what comes for the character. How did writing process change when writing for Capullo to writing for Romita Jr? Snyder says both are really strong Italian American guys, and he feels like he's not changed at all. Snyder says for aspiring writers, part of what he loves about comics is the collaborative effort, and he asks the artists how they like to work, and he mentions how one prefers whole scripts, and the other happier to have things left open.
Joe Glass is a Bleeding Cool contributor and comics creator. He writes LGBTQ superhero series The Pride and co-writes Welsh horror comedy, Stiffs.
---
---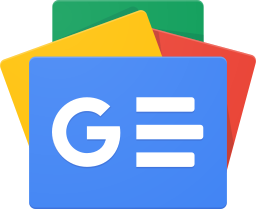 Stay up-to-date and support the site by following Bleeding Cool on Google News today!