Man of Steel #4 Review: The Awkward Middle Child of the Story
[rwp-review-recap id="0"]
Superman and Supergirl are now facing Rogol Zaar in Metropolis. He shows incredible strength and cunning, even enough to face both Superman and Supergirl. Kara is fighting in a perpetual fury due to the fate of Kandor, but Kal knows that this fight could potentially tear Metropolis apart. He tries to push Rogol out of the city, but the creature may be too strong to maneuver.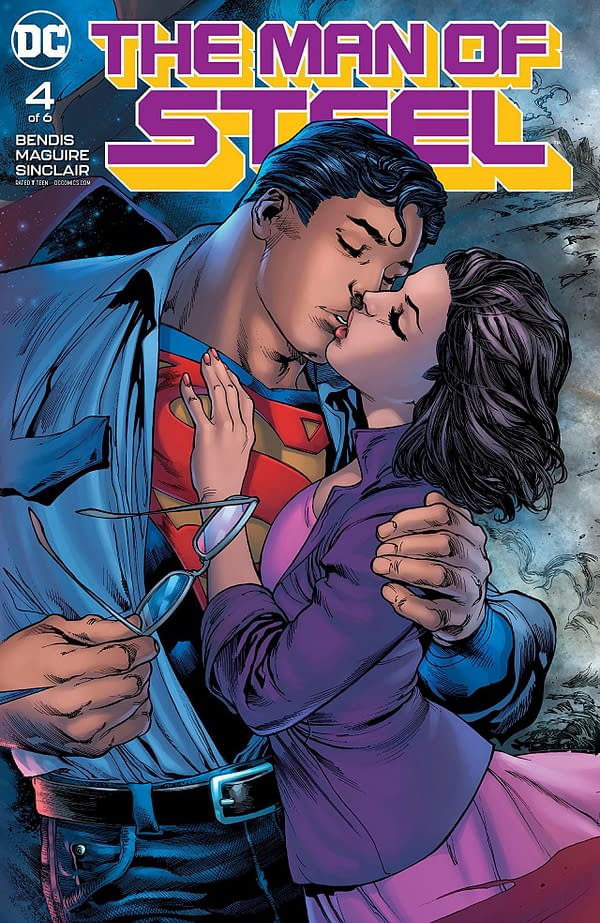 Man of Steel #4 is an awkward read. We finally have the first showdown between Superman and Supergirl against Rogol, but the presentation is very off-kilter. This is easily the weakest of the Man of Steel issues so far.
The first issue is how detached Clark is from the fight. He is the POV character again, so this pushes you out of the conflict as he rattles off theories and observations — and you don't really know which is which. Consequently, you're not entirely sure what is going on.
Remember the Man of Steel preview at the end of Action Comics #1000? Yeah, that happens in this issue, but you only know that from brief flashbacks Superman is having to the thing that just happened and was interrupted by a different flashback to the Clark, Lois, and Jon glimpses we've been getting since this miniseries began — and that scene is extended and makes even less sense now.
Green Lantern Hal Jordan shows up to be awkward and stiff as if Brian Michael Bendis is uncomfortable writing this character.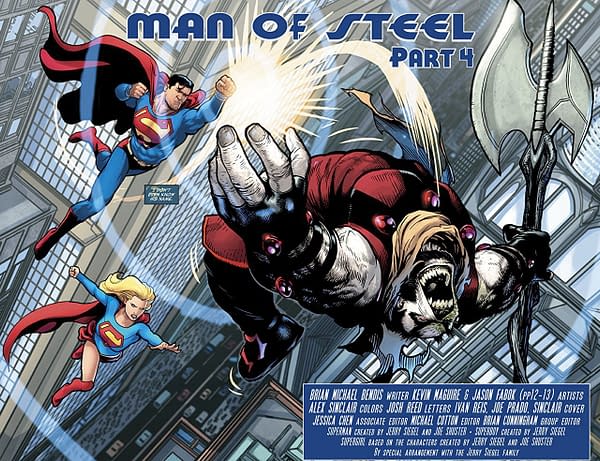 That brings us to the art, which is also really awkward and unclear. Cards on the table, the art looks amateurish. It's very detailed, but body proportions look off and characters are giving weird mugging-like expressions throughout the comic. Jay Fabok contributes his three pages, but that's the only part of the comic that is visually presentable. The rest does not gel.
Man of Steel #4 isn't outright bad, but it's barely passable. The art is subpar, the story is told awkwardly, and the stream-of-consciousness thought captions are hard to follow for the reader. I can recommend it if you've loved this miniseries as much as I have and are just dying to see what happens next, but, if you've only been lukewarm on the story, this would probably turn you off completely.
[rwp-review-ratings id="0"]
[rwp-review-form id="0"]