Mark Millar Writes Queen Elizabeth II In King Of Spies #1
Mark Millar and Matteo Scalera have a new work-for-hire comic book from Image Comics, based on a project Millar has been working up for Netflix, called King Of Spies, a four-issue series starting in November. And where there is a king – Sir Roland King – it appears, there's a queen. In this case, The Queen. Queen Elizabeth II – who once bestowed Mark Millar with the honour of a Member of the British Empire. And now who he is putting into his own fictional work. No wonder he is leaving the knavish tricks of Scotland behind and moving to my own Surrey. I wonder who he has in mind to play her in the Netflix version? Here's a preview: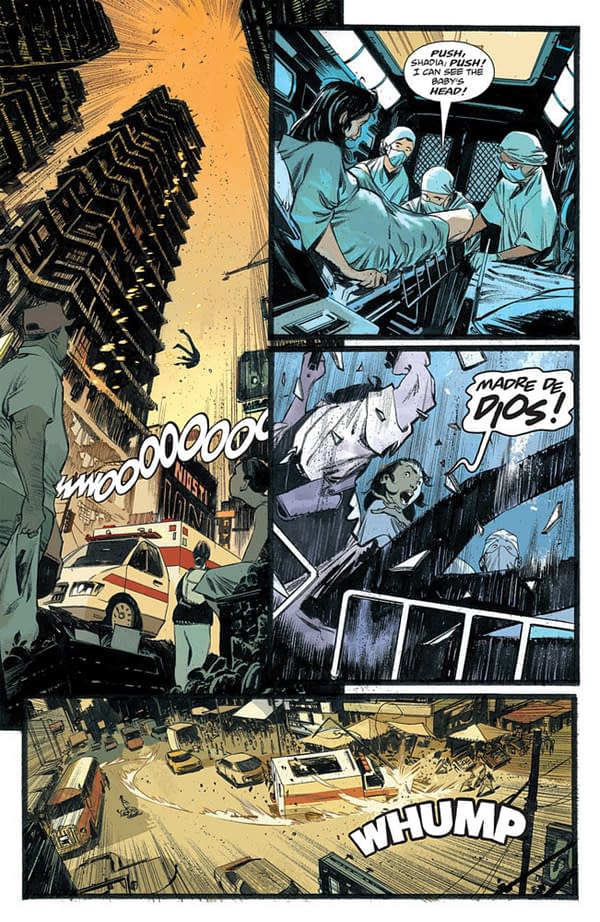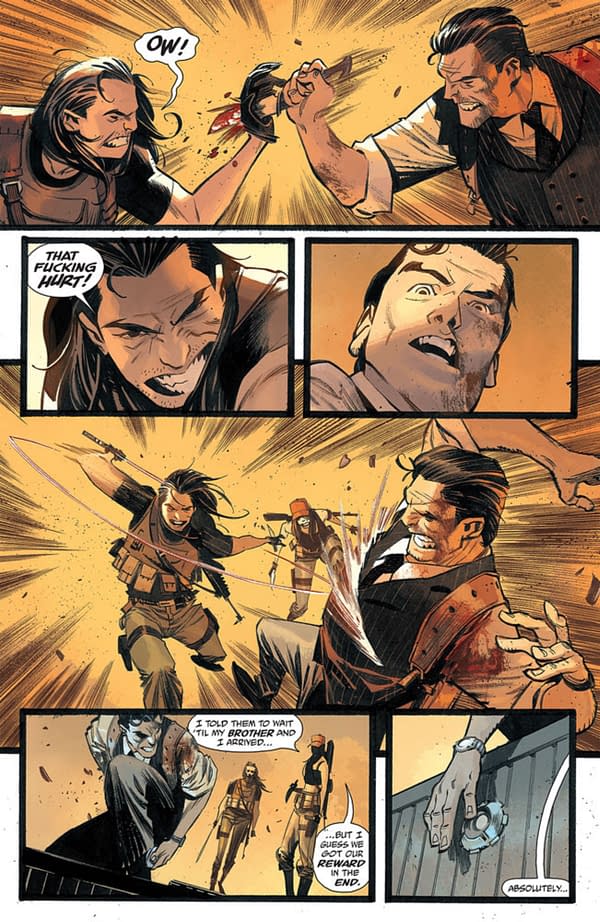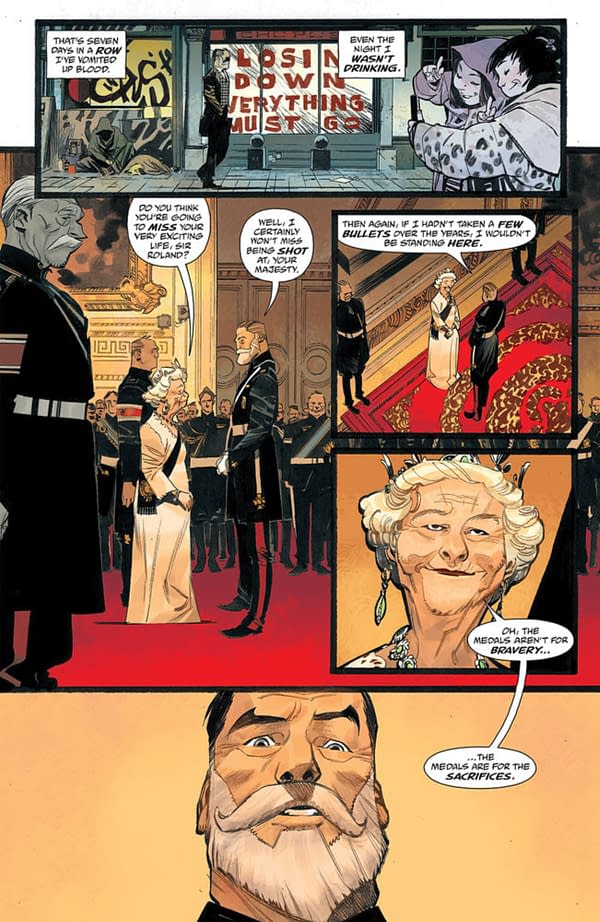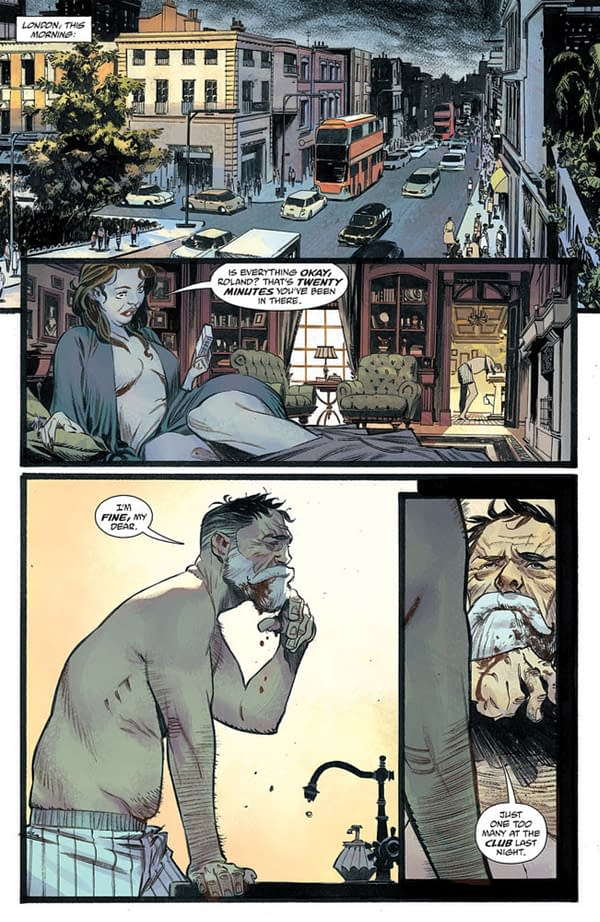 In King of Spies, the world's greatest secret agent has six months to live. Does he die quietly in a hospital bed, or does he make up for a lifetime of bad decisions and murder all the REAL bad guys before he goes? He's been propping up an unfair system for over forty years. Now he knows where all the bodies are buried and has nothing to lose when he turns his guns on everyone who ever made a buck creating the mess we're all in right now. "I've been doing this job since I was 19 and this is the most I've ever enjoyed it," said Millar. "I LOVE the Sir Roland King character and there's something beautifully cathartic about seeing him kill all the people in the real world I can't stand. There's zero repercussions for him as he's going to die anyway, the only catch being that he has to stay one step ahead of every security service in the the world as they hunt him. Matteo has rapidly become my favourite artist. I just love him. He brings an amazing Frank Miller energy to this, a Dark Knight Returns-vibe that has me almost weeping when the pages came in. I loved working with him on Space Bandits so I'm delighted to have him do the comic version of this. The guy's a god!" Scalera added: "I missed working on a good old revenge story! King of Spies was definitely the perfect book for me. On one side it challenges me to improve my background drawing skills, being a story that takes place in so many different parts of the world, from London, to my beloved Italy, to the States, etc… On the other sides it allows me to have tons of fun thanks to some unbelievable crazy-fast- violent-action scenes, which are my absolute favourite thing to draw! I'm so proud of what Mark, the team and I are accomplishing with this book, and I can't wait for the whole world to see it!"
ING OF SPIES #1 (OF 4) CVR A SCALERA (MR)
IMAGE COMICS
OCT210034
(W) Mark Millar (A/CA) Matteo Scalera
The world's greatest secret agent has six months to live. Does he die quietly in a hospital bed, or does he make up for a lifetime of bad decisions? He's been propping up an unfair system for over forty years. Now he knows where all the bodies are buried and has nothing to lose when he turns his guns on everyone who ever made a buck creating the mess we're in right now.
REGISTER PITCH: An action/adventure story that's part spy thriller, part revenge rampage-James Bond meets John Wick.In Shops: Dec 01, 2021 SRP: $4.99