Pursuing its slogan of representing "the world outside our window," Marvel Comics will finally tackle the subject of school shootings in an upcoming issue of Champions. The company revealed the news via media partner Newsarama, who had both the scoop and a quote from writer Jim Zub.
Earlier this year, I started talking to Tom Brevoort about writing a Champions issue on the effect of gun violence in schools. Marvel has always strived to deliver 'the world outside our window' and this was too big a topic to ignore. Centered on Miles Morales, the story is about a tragedy and the trauma that ripples outward from senseless violence – and the people that come together to support each other to build a better future, which is the heart of every Champions story. I'm incredibly proud of everyone's work on this issue, and I'm thankful we were given the chance to tell this story.
We'll have to wait to see whether The House of Ideas addresses this delicate issue with the tact and sublety we've come to expect from the company who brought us Secret Empire, Civil War, and Avengers vs. X-Men, as the issue hits stands on September 12th with a new cover by the issue's artist, Sean Izaakse.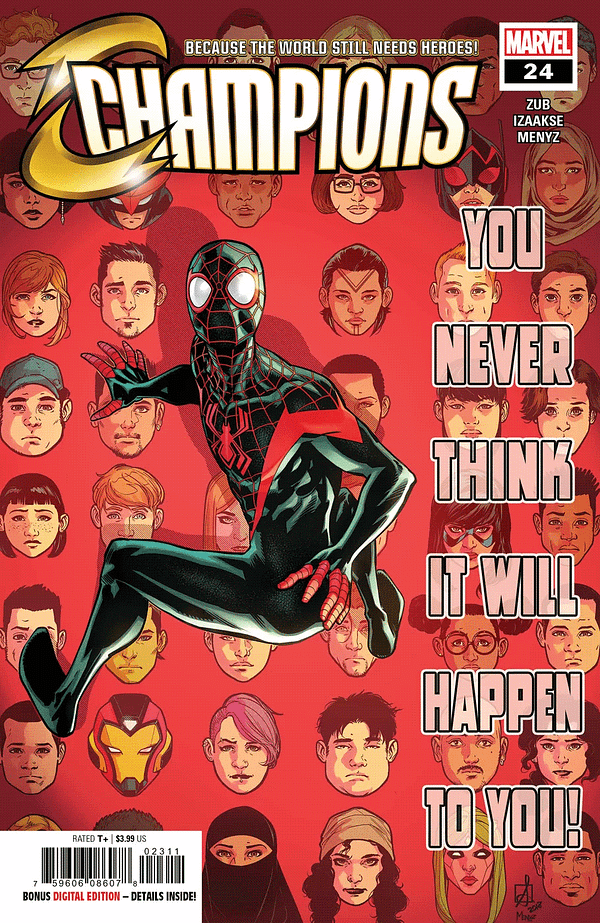 Enjoyed this article? Share it!