We mentioned last month that Star Wars: Shadow Of Vader had not been solicited in Marvel's solicitations for January. Chuck Wendig had already been fired from the comic after writing the first three issues for reasons that no one seems to have made any sense of. Not even other Marvel Star Wars writers.
Hey, @ChuckWendig! You're delightful, a great writer, and I hope today is better than yesterday. This whole thing puts me in mind of the second thing Obi-Wan says to Vader during their fight in ANH – which you, obviously, will know without looking it up.

— Charles Soule (@CharlesSoule) October 13, 2018
Wendig said that it was "because of the negativity and vulgarity that my tweets bring. Seriously, that's what Mark [Paniccia], the editor said. It was too much politics, too much vulgarity, too much negativity on my part." It is believed that these revolved around his tweets regarding the appointment of Brett Kavanagh as a Supreme Court Justice, in rather unflattering terms.
But would Marvel publish his first three issues then drop him for another writer? It seems not. Retailers have been told that the first three issues are being scrapped and will not be published or resolicited.
Expect to find the completed pages stored alongside Chelsea Cain's work on The Vision…
The series was announced with much fanfare at NYCC, getting the Star Wars novelist to write a new Darth Vader comic book. But it was not to be.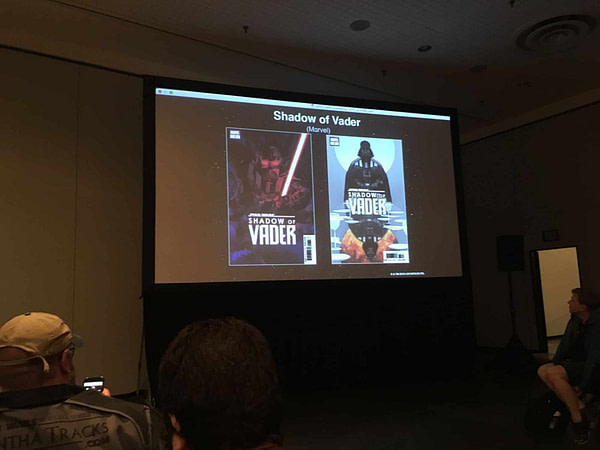 Looks like Emperor Palpatine intervened…?