Jude noted that in February's Marvel's solicitations they were going to continue collecting the Dawn Of X books as they had the House OF and Powers Of books – chronologically rather than by title. But how long will that continue? And are there any other options? As well as the first three solicitations for Dawn Of X vol 1-3, Bleeding Cool has the solicitations up to Vol 6. But then individual collection solicitations as well. So you can pick and choose your approach. It looks like you can choose Dawn Of X Vol 1 to 6, or all the individual books Vol 1 – and then Vol 2 of individual books pick up after Dawn Of X Vol 6. Will there be a Dawn of X Vol 7? yet to be decided…
Let's run all the listings, chronologically.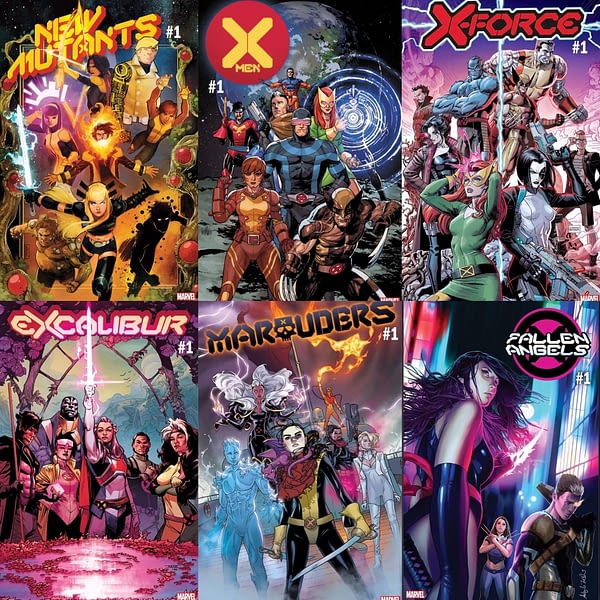 Enjoyed this article? Share it!