 We'd heard Marvel Now Two was coming. Now it has a name, announced by USA Today. All-New Marvel Now. Relaunch and new launches of a series of Marvel Comics.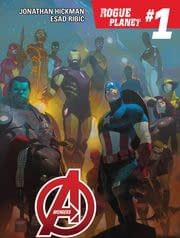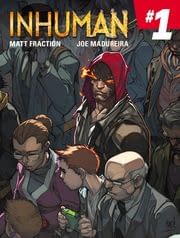 And existing books will be refreshed with a point.NOW designation, such as Avengers #24.NOW. And those titles will have a digital code to give readers the last batch of issues for free, digitally, to let them catch up.
But we start with The Invaders, or rather the All-New Invaders #1, one of the new new monthly Marvel titles we rumoured written by James Robinson.And written by one of my all-star favourite artists Steve Pugh, last seen working on DC's Animal Man. And no more, I'm guessing.
Inhuman will be another All-New Marvel Now title, with Matt Fraction and Joe Madueira, and we are told to expect Black Widow and Silver Surfer books too.
Bleeding Cool is also expecting an All-New X-Factor to be announced at some point. And we have to get an All New Marvel Now Point One, don't we?
Enjoyed this article? Share it!