Lots of big news announced by David Gabriel of Marvel Comics at London MCM Comic Con 2019's October show, straight from the Diamond retailer meeting. Follow along with our MCMLondon tag for this and many other new stories being announced today.
Remember that scene in House Of X when the Fantastic Four had a bit of a showdown with the X-Men over Sabretoorth and Cyclops made a promise that Krakoa would be there for their mutant son, Franklin?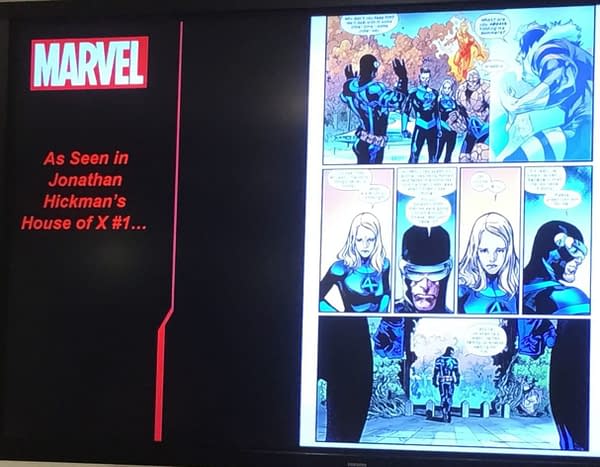 That's the one. Well in February, they follow up on it, with X-Men/Fantastic Four by Chip Zdarsky and Terry Dodson. With the promise that it is time for Franklin Richards to come home to Krakoa. Launching from Marvel in February, here's a look at a few of the covers…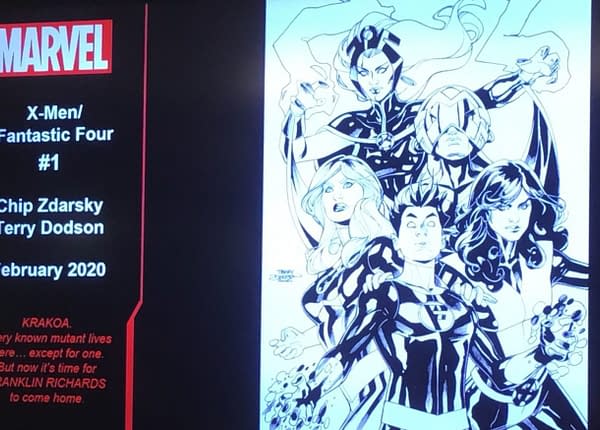 Enjoyed this article? Share it!